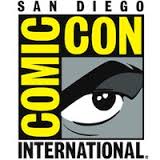 Ten Comic-Con 2013 Moments not to forget!
So relax, these are not in any particular order but they are ten of our favourite moments from this years ComicCon and the whole thing hasn't even finished yet! So without further ado, let me present the list of ten moments you should not miss from this years San Diego Comic Con… now with added sharks, Ultrons and some element bending!

10 – Firefly Game
So yeah! This is a thing and we've already covered it…in fact the story had just dropped and I was all over it like Reavers on a transport ship full of unarmed townsfolk! Now trying to reign the excitement back in, it's important to realise that this could be a disaster (I bet it won't though…) and the game is coming to mobile and tablet devices! For more information and to check out the quick trailer (no actual gameplay footage… boo!) for the game, just click here!
9 – Karen Gillan is now bald and rockin' it!
Karen has shaved her amber locks off for her upcoming role in Guardians of the Galaxy where she'll be playing Space pirate and all round bad guy, Nebula!
8 – Superman versus Batman
This is a thing now! A thing with Zack Snyder attached! A premise to a Justice League movie? An omen for dark things to come? I don't know what to think about this… it's all a little too much to get my head around! It's important to note though that Henry Cavill will be reprising his role as Kal-El, Christopher Nolan will be on board as an executive producer but Christian Bale will not be donning the Dark Knight cowl! Interesting times are ahead folks!
7 – Godzilla
Another rather big announcement, this time in the form of a new Godzilla movie! The second attempt at a Godzilla film by an American studio, hopefully this one will be better-received than the last one! Said to be a new origin story for everybody's favourite atomic dinosaur, director Gareth Edwards has said that the new Godzilla will be taking
6 – Age of Ultron
So if the Batman fighting Superman didn't give you a headache then chances are this one is going to definitely give you one! Joss seems to have angered many a geek this weekend with his announcement of Ultron… and a serious rewrite on the origins of the terrifying AI! Most notably his creator, Hank Pym, Ant Man, will not be responsible for the creation of Ultron something that has been canon law for a very long time in the Marvel Universe… so if Hank didn't do it many of us are now speculating as to who could be responsible with the first name on many of our lips being Tony Stark… take a deep breath everyone and try not to go into Hulk mode…just yet!
5 – Tom Hiddleston Loki shows up!
Incoming trailers…
4 – The Book of Spirits / Korra Season 2 Trailer
3 -Catching Fire Trailer
2 – Arkham Origins Trailer – Copperhead
1 – Sharknado Cosplay
She wins…all the cosplay contests, past, present and future…until the Sharknado happens!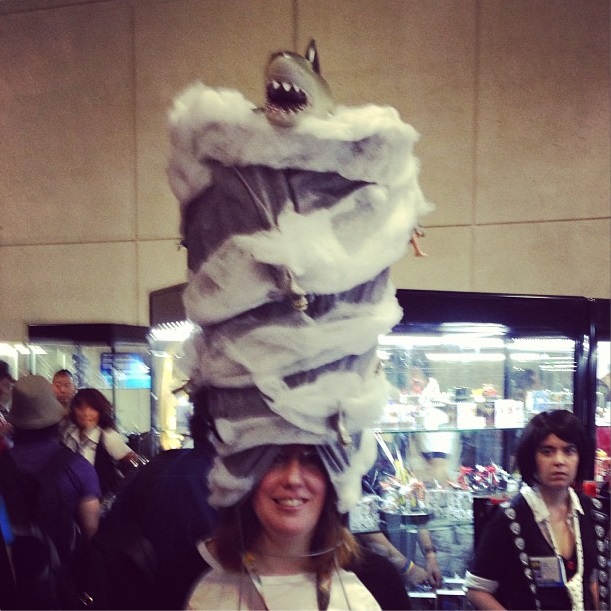 Editor-in-Chief, part-time super villain and hoarder of cats. If you can't find me writing, I'm probably in the kitchen!