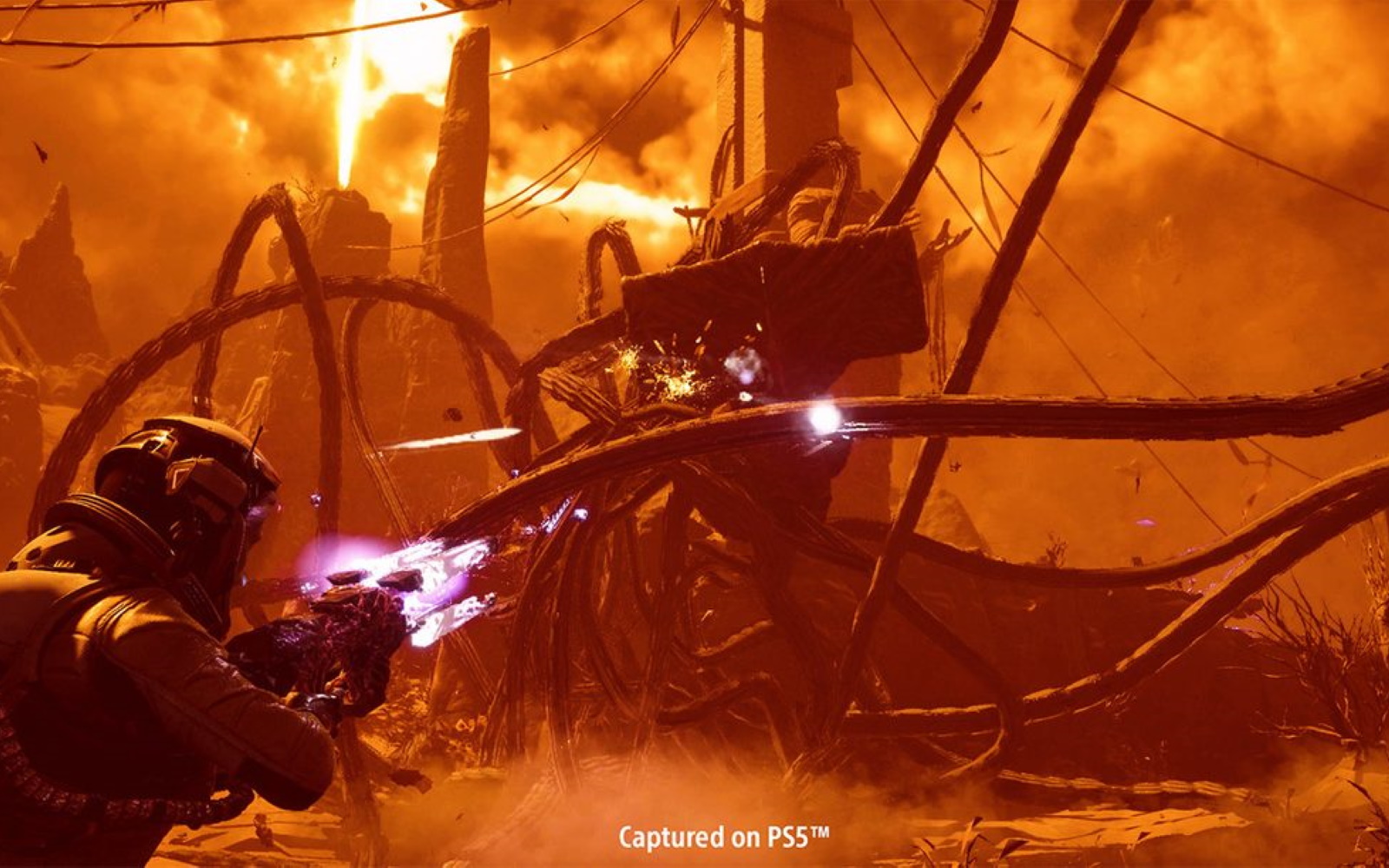 New Combat Gameplay For PS5's Upcoming Title Returnal
In a recent blog post for the upcoming release of Returnal, Creative Director at Housemarque, Harry Krueger, gives some insight to the mechanics and gameplay loop for the title.
There will be fast and frenetic combat with intense gunplay, while the game sees you explore and traverse procedurally generated environments of Atropos. The bullet hell and rogue like gameplay is challenging and rewarding experience, with enough variety and depth to keep you always coming back for "one more go".
To help you progress, you will have a number of weapons to take on the games enemies. Some are conventional weapons, that were brought by the protagonist Selene like projectile weapons or guns. While other weapons can be found throughout the world, from melee items to devices or equipment, that will give status boosts, manipulate weapon modes or even have negative effects on the player. Here's just a taster of the items in use, during combat.
Screenshots
More Insight By Developers
You can get more insight to the title and of the developer Housemarque, by checking out their HouseCast vlogs. In a recent vlog about the action of the title, we learn how they mixed the concepts bullet hell and rogue-like games. While bullet hell games have been based more on 2D planes, Returnal broadens the landscape, bringing fully 3D areas, that are procedurally generated, to contend with.
Action will play a big part and the controllers have been integrated into the DualSense. For example, the adaptive triggers allow players to half press for standard aiming and fire modes, while a full press will alt you to secondary fire modes on weapons. Housemarque know that players like to play in their own way, so all the controllers are fully customisable too.
Head over to their YouTube channel for details.
Returnal is set for release exclusively on PlayStation 5 from March 19th.