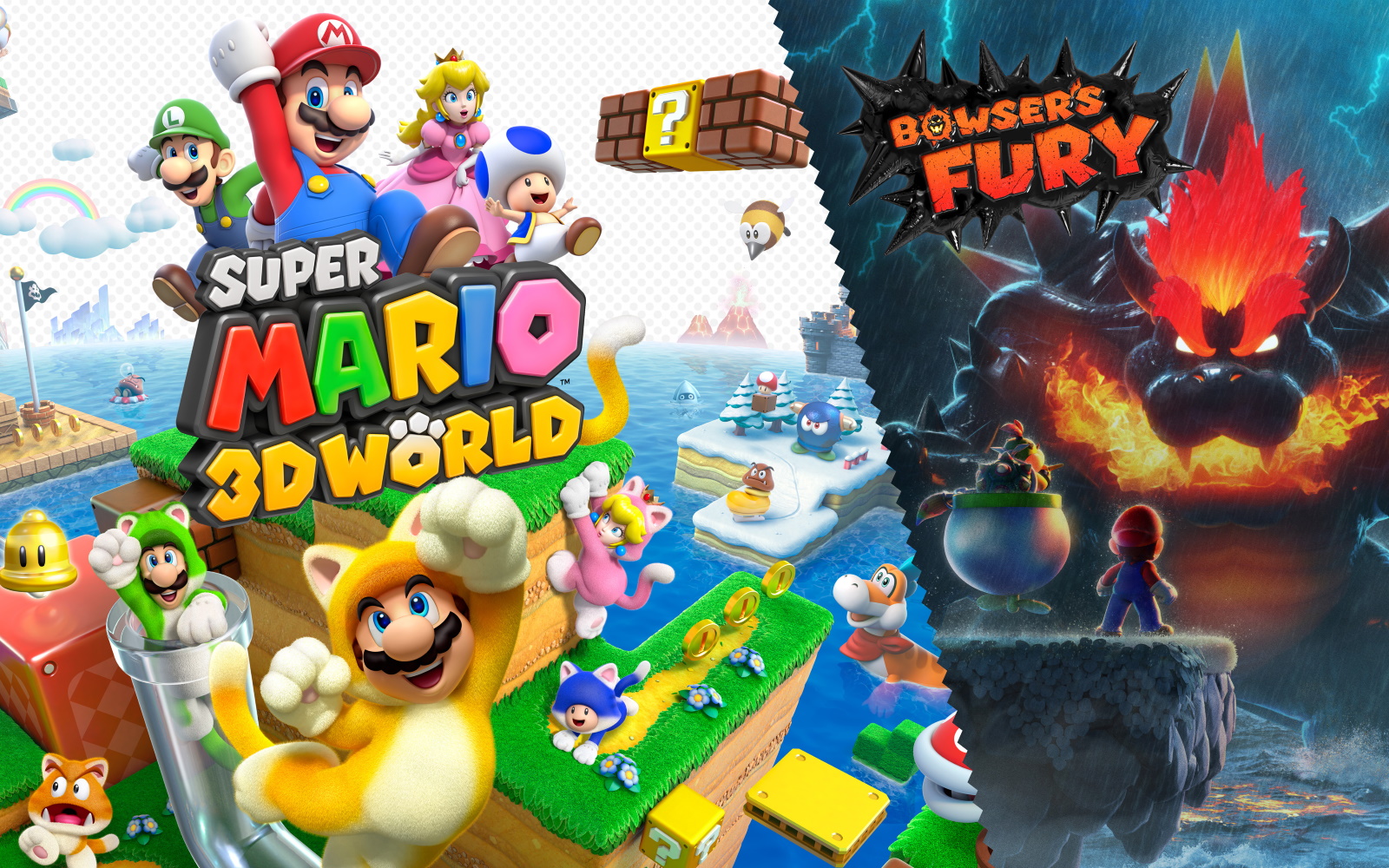 Bowser Set To Bring Fury This February. Plus Mario Themed Switch Announced
Nintendo have been releasing some of Mario's back catalogue, collections and remix titles, in recent months. One game, that many Mario fans may not have played, is Super Mario 3D World.
Originally releasing on the Wii U in 2013, Nintendo are bringing the title to switch this February. Even better, it will come with some bonus content called Bowser's Fury. You will have to team up with Bowser Jr. to help his dad chill out in this short but action-packed standalone adventure. You can now with both online and local co-op multiplayer for up to four players, taking on the roles of characters like Mario, Luigi, Peach and Toad.
Mario Red & Blue Edition Switch
Releasing alongside Super Mario 3D World + Bowser's Fury, on February 12th, is a limited edition Switch. The Mario Red & Blue Edition includes red Joy-Con controllers with blue straps, a blue Joy-Con grip, a red Nintendo Switch dock and a red Nintendo Switch system – making this the first time the Nintendo Switch system itself will be available in a new colour. 
Whether it's your first time to play or revisiting this iteration of Super Mario, there will be plenty to keep you busy on Switch from February 12th.