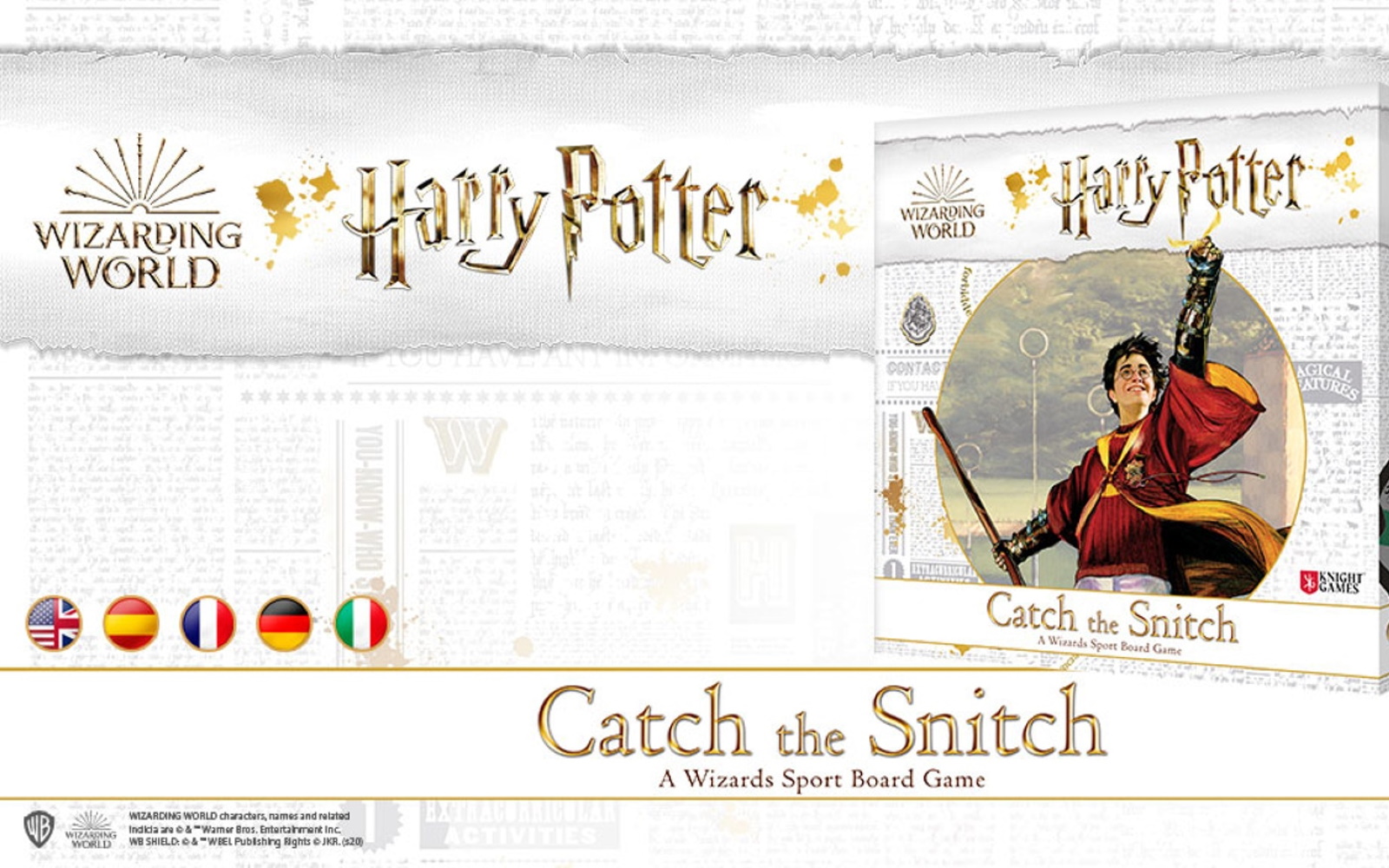 Inspired by the the magical game of quidditch, Knight Games have launched a Kickstarter for Harry Potter: Catch the Snitch.
The game has players pick from a number of teams, including the houses of Hufflepuff, Slytherin, Ravenclaw and Gryffindor, as you compete in a game of quidditch. Each team has unique playstyles, while you use a mix of decisive dice rolls, tactical movements and player cards, in order to win. Go for the ultimate goal and try and catch the snitch, to win the game. Here's a brief video for the project.
The project was looking for €45,000, which they reached in less than 24 hours. It currently stands at over €110,000, with 26 days to go. There are a number of additional stretch goals available, including additional figures, playing cards and pitch variants.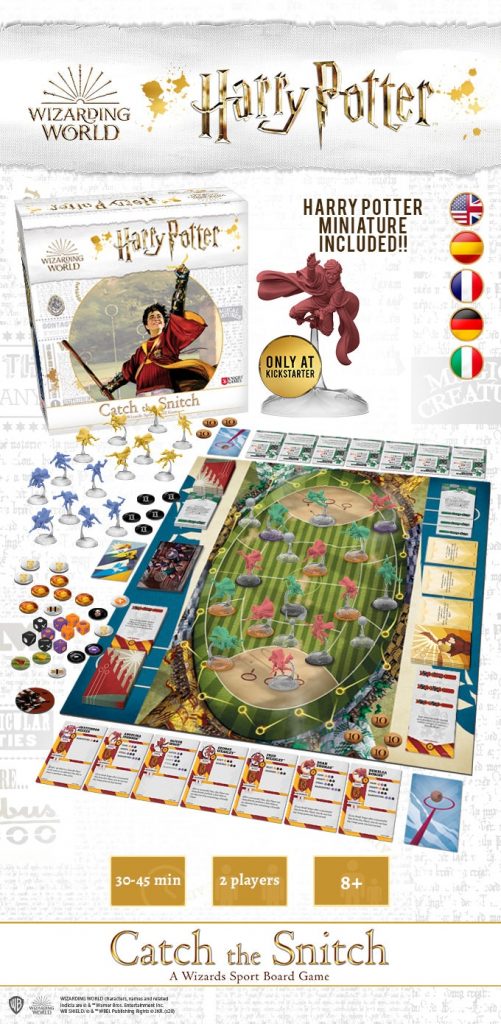 If you want to back the Kicstarter or need any more information, you can head over to their page.