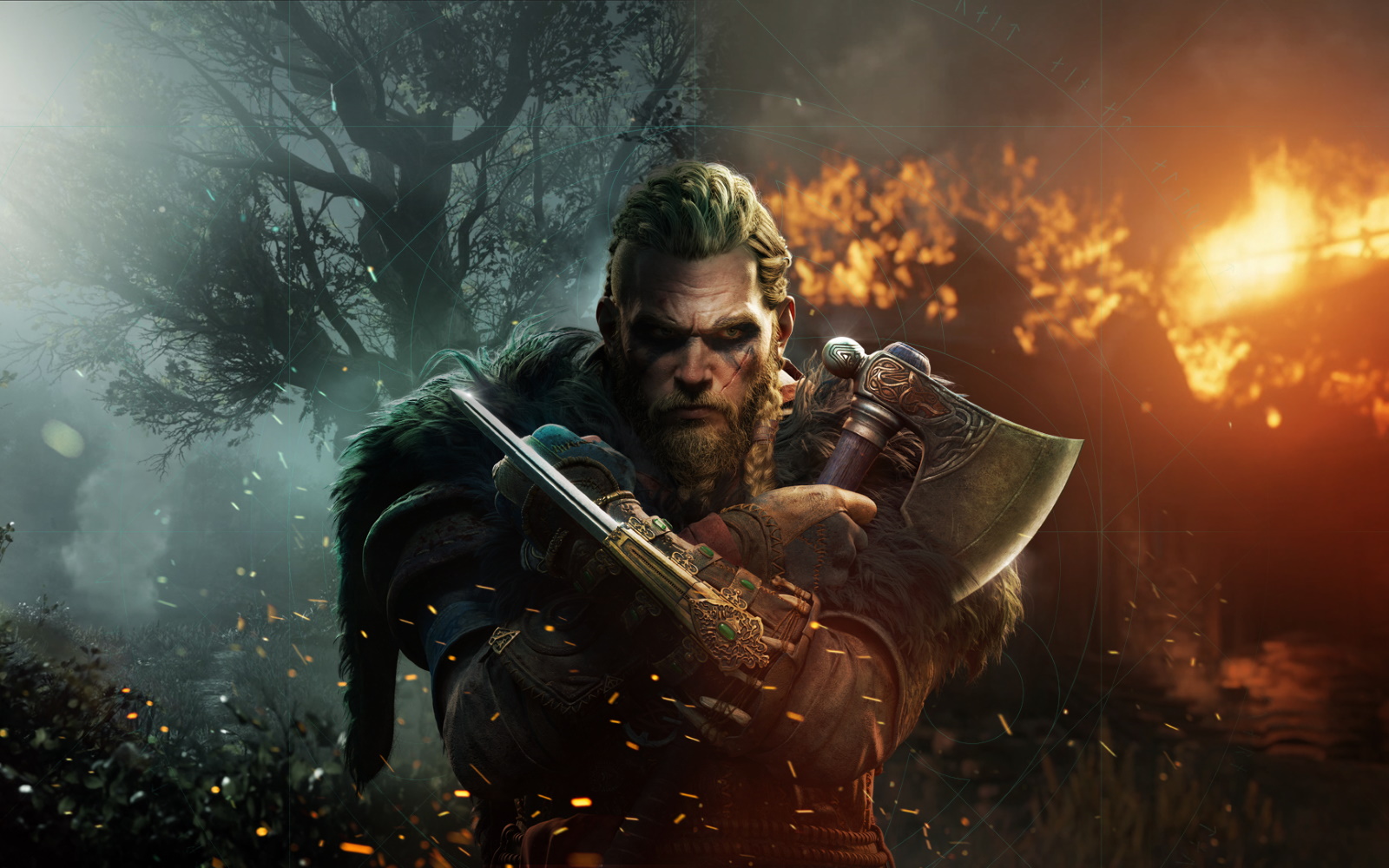 Get A Behind-The-Scenes Look At Assassin's Creed Valhalla
Last week, Ubisoft held a roundtable discussion for the newly released Assassin's Creed Valhalla. I was lucky enough to hear from speakers, including members of the development team, voice cast and historians, that were involved in crafting the world of Valhalla.
Concept To Game
Speakers for the online event included Darby McDevitt – Narrative Director, Raphael Lacoste – Art Director, Julien Laferriere – Producer, Thierry Noel – Historian and Philippe Bergeron – Level Design Director. Historians Ryan Lavelle – Professor in Early Medieval History & Lucie Malbos, an expert in the Viking period were present too.
They first discussed the conceptualisation of the game. Once they knew they wanted follow a clan of Viking warriors and their journey to the new lands of England, the team pitched to the heads of Ubisoft. They then researched as best they could, gathering the history of the time period.
After planning a trip to Norway and England, they were able to get a feel for Viking life, the scale of environments that they would be replicating. The harsh and rough terrain of Norway, emphasised the hard-wearing and grueling day-to-day life a Viking had. With weapons training crafting and feast participation, the team also learned of the community driven mentality of a clan.
While the trip to England showcased the multitude history that still exists throughout the lands. Remnants of Roman, Saxon and Nordic settlements still exist. Even the history before any of these people coming to England, like Stonehenge, inspired world building for Assassin's Creed Valhalla.
Although they had multiple sources, Sagas and historical facts to draw from, it was clear from the listening to historians Ryan Lavelle & Lucie Malbos, that there wasn't a lot know about specific people, kings, leaders or warriors mentioned around that time period of around 873 AD. This allowed the developers to create connections and stories, with some poetic licence.
Concept Art
Sounds Of A Viking
It was important to have accurate and realistic sounds for Valhalla. As Vikings are seafaring Norse people, they can be traced back to the southern region of Scandinavia. Danish actors Magnus Bruun & Cecilie Stenspil were choosen to embody Eivor in both male and female form. Some may recognise Magnus from his work on the TV show, The Last Kingdom, a British show based on stories of the Saxons defending their land from Vikings.
Both discussed their involvement in the game and their delight at being part of the project. Growing up and learning Norse mythology and hearing Sagas of Vikings, they were able to bring their knowledge to role. Both actors performed the voice and motion capture of Eivor. With a staggering 35,000+ lines of dialogue recorded,
The popularity of Vikings has been huge in recent years. With the likes of the TV shows Vikings or The Last Kingdom, these warriors have been portrayed as powerful in combat and fearsome foes. Viewed as almost superhuman in many respects, their beliefs and customs in their gods like Odin or outer-worldy realms like Asgard, gave them a spiritual or mystical feel to outsiders.
Along with the dialogue, it was important to have an authentic soundtrack. Something that embodied both the heritage of Scandinavian music and the mythology of Norse people. Einar Selvik was one of the composers on the original soundtrack. Using a mix of horns, string instruments and percussion, his music is used throughout the game. He even sings on some of the tracks, while creating the warrior chants heard while sailing or during fests and celebrations.
The music is quiet haunting and certainly has a unique tone, in comparison to recent entries in the franchise. It lends to a tension building vibe when raiding encampments, while having an allure of mysticism, when dealing with the trippy, mystical elements of the game.
Einar played a short rendition of a track that appears in-game. You can check out more on the likes of Spotify.
Assassin's Creed Valhalla will release on November 10th fro Xbox Series X & Series S, Xbox One, PS4, PC, Stadia and Luna. It will come to PS5 from November 12th & 19th.