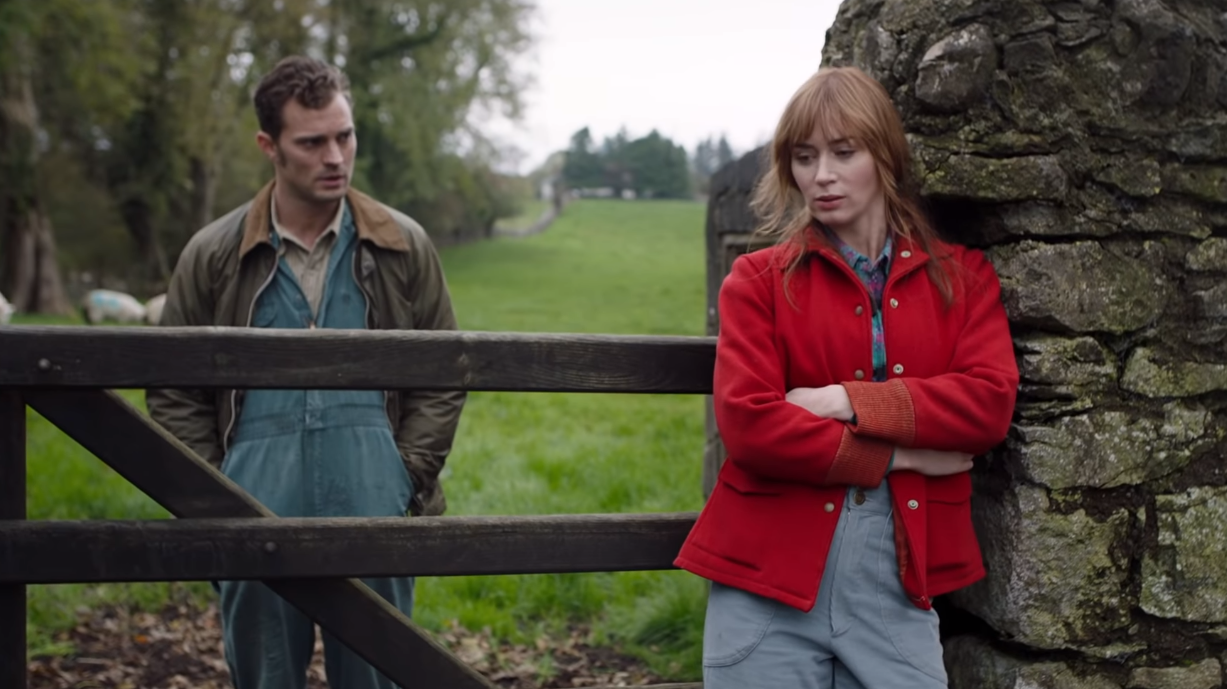 Trailer for Wild Mountain Thyme Includes Emily Blunt, Christopher Walken And Irish Accents?
A trailer popped online last night, that shows off the upcoming film Wild Mountain Thyme. It's based on the play Outside Mullingar by Tony Award (Doubt: A Parable in 2005) and Oscar (Moonstruck in 1987) winning playwright, John Patrick Shanley. the film is a romantic comedy, drama, that creates conflict between father and son over the family farm.
Starring Christopher Walken as father Tony Reilly, Jamie Dornan plays his son Anthony, Emily Blunt plays Rosemary Muldoon from the neighbouring farm and John Hamm plays the American cousin Adam Kelly. Conflict arises in the Reilly family, as father Tony (Walken) wants to give the family farm to Adam (Hamm). It will also include the standard 'will they, won't they' romantic thread, between Dornan and Blunt's characters. 
You may have missed some of the plot though, as you could of been distracted by the 'Irish' accents from the main cast. Although several Irish actors will star in the film, with Dearbhla Molloy & Danielle Ryan confirmed, the accents from the American cast are, as ever, a bit jarring. They have garnered some feedback from Irish social sites.
There's fashion police
Grammar police
We even have airport police
Is there such a thing as accent police?
If so, somebody better call 'em.
On the upside, Ireland looks nice. pic.twitter.com/lHrR5cWlwq

— Dublin Airport (@DublinAirport) November 10, 2020
To be fair, Irish accents are hard (we struggle with them at times). But otherwise #WildMountainThyme looks great. And, in Jamie Dornan & Emily Blunt, presents a remarkably realistic depiction, visually at least, of the average Irish man & woman. Truly, we are a beautiful people. https://t.co/B2HFOkAhJ0

— Embassy of Ireland USA (@IrelandEmbUSA) November 11, 2020
Expect to see 'Oh Jaysus' tag on social feeds trending throughout the day. 
Wild Mountain Thyme is directed by John Patrick Shanley and will release on demand in the US from December 11th. No word on an Irish release just yet.