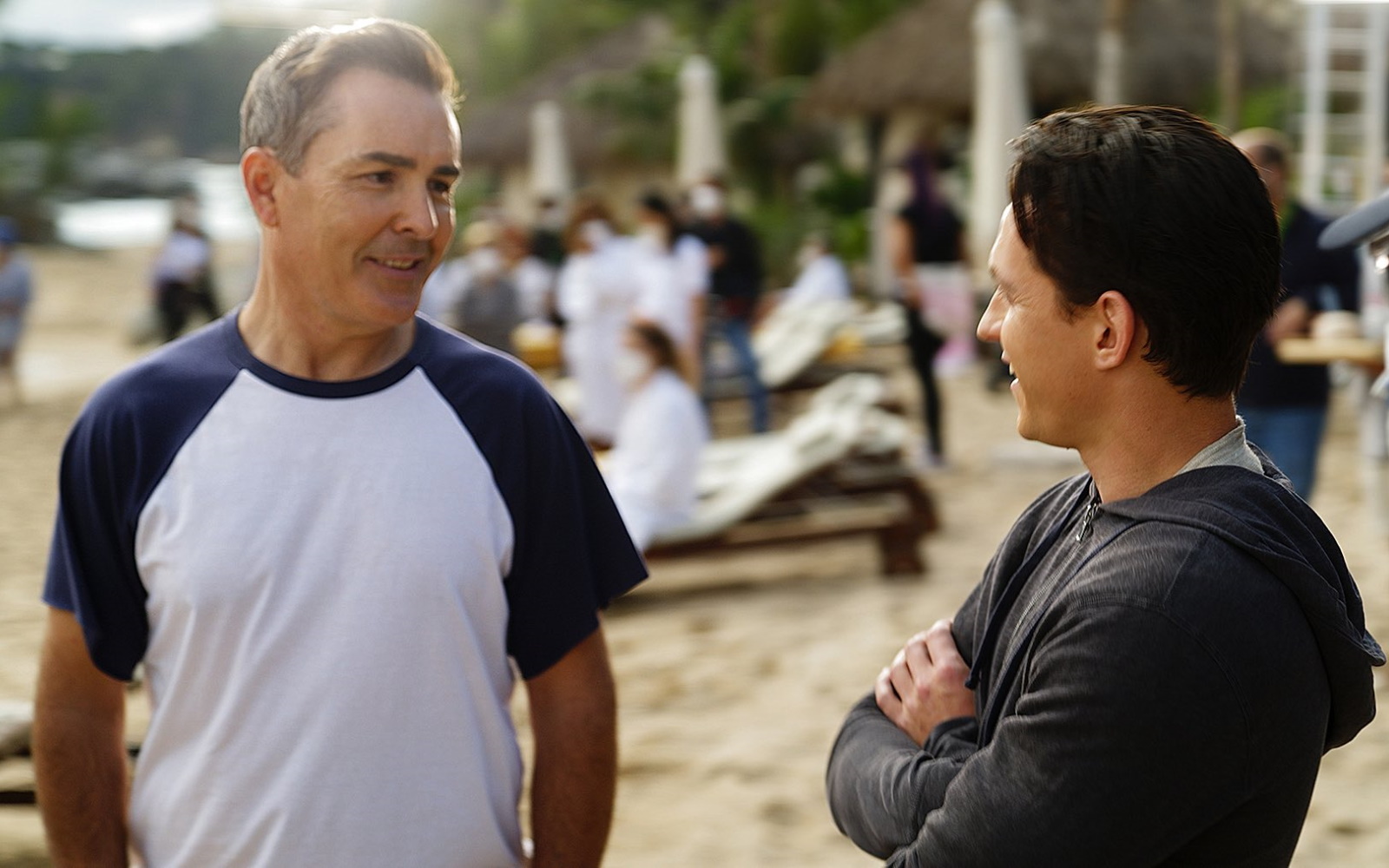 Get A First Look At Tom Holland As Nathan Drake
Tom Holland gives us the first look at how he'll look as Nathan Drake, in the upcoming Uncharted movie. He released a photo on his Instagram page, which shows off a fairly accurate look at the quick-witted treasure hunter. Check it out.
A number of set images were released by the Nathan Drake voice actor, Nolan North's Twitter, as he visited the set and met Holland. They were also shared by the official movie social media pages.
The Uncharted series of games created by Naughty Dog and follows Nathan Drake and Victor Sullivan, as they go on globetrotting adventures, in search of valuable treasure and mythical legends. They are joined by a number of compatriots, including Drake's future wife Elena. Many of their adventures have been filled with danger and death defying situations, but have garnered high praise for gameplay and storytelling throughout the series.
The movie has had a turbulent time in reaching the screen, with several directors, actors, writers and production staff attached over the many years. After attaching Tom Holland as Nathan Drake, Mark Wahlberg (who was once linked to the role of Drake in a previous iteration) was announced as Victor "Sully" Sullivan, Nate's mentor. Production finally began earlier in 2020, as it will be helmed by director Ruben Fleischer (Venom, Zombieland) and writter by Art Marcum and Matt Holloway (Iron Man, Men in Black: International). 
Uncharted is scheduled for a July 16th 2021 release and is produced by Columbia Pictures, Atlas Entertainment, Arad Productions & PlayStation Productions. It will be distributed by Sony Pictures.