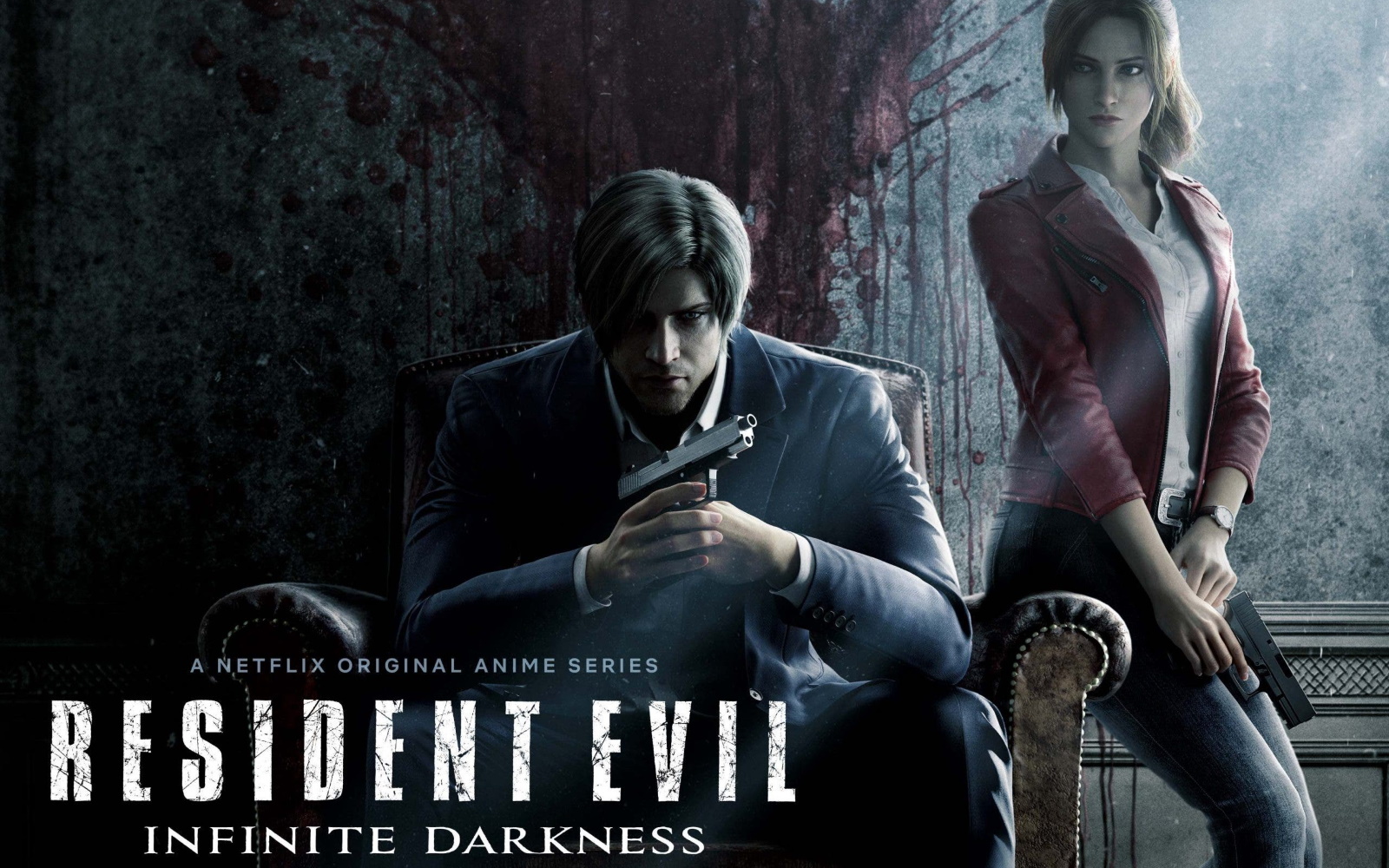 Capcom Announce Resident Evil: Infinite Darkness, A CGI Series Coming To Netflix
Capcom and Netflix have announced a new CGI series based on the Resident Evil game franchise. Coming in 2021, the series will be produced by Capcom's Hiroyuki Kobayashi, who was producer on both the video game series and the CGI films. These films include: Resident Evil: Degeneration, Resident Evil: Damnation and Resident Evil: Vendetta.  
Little else is known about the series, other than it will follow fan favourites Leon S. Kennedy and Claire Redfield. The pair were most recently seen in 2019's fantastic remake of Resident Evil 2, which released on PS4, Xbox One and PC.
Live-Action Netflix Series
There will be a live-action series also coming to Netflix in 2021. Some details were announced back in August, as it will be 8 x 1 hour long episodes, following siblings Jade & Billie Wesker, as they move to a new Raccoon City.
The series will be helmed by Andrew Dabb (Supernatural), while Bronwen Hughes (The Walking Dead, The Journey Is the Destination) will direct the first two episodes. There is no release date as of yet for the series.
When the Wesker kids move to New Raccoon City, the secrets they uncover might just be the end of everything. Resident Evil, a new live action series based on Capcom's legendary survival horror franchise, is coming to Netflix. pic.twitter.com/XWh5XYxklD

— NX (@NXOnNetflix) August 27, 2020
Resident Evil Village
Finally, Resident Evil Village will be releasing on PS5, Xbox Series X|S and PC, sometime in 2021 too. This will see you once again play as Ethan Winters, the protagonist of Resident Evil VII: Biohazard. Set a number of years after the Resi VII, Ethan's life comes crashing down around him, as series regular Chris Redfield sets on the events of Village. It will be set in a European village and has some supernatural vibes, as well as it being a similar creepy tone to Resident Evil 4.
So there is plenty for Resi fans, but what are you looking forward to most?