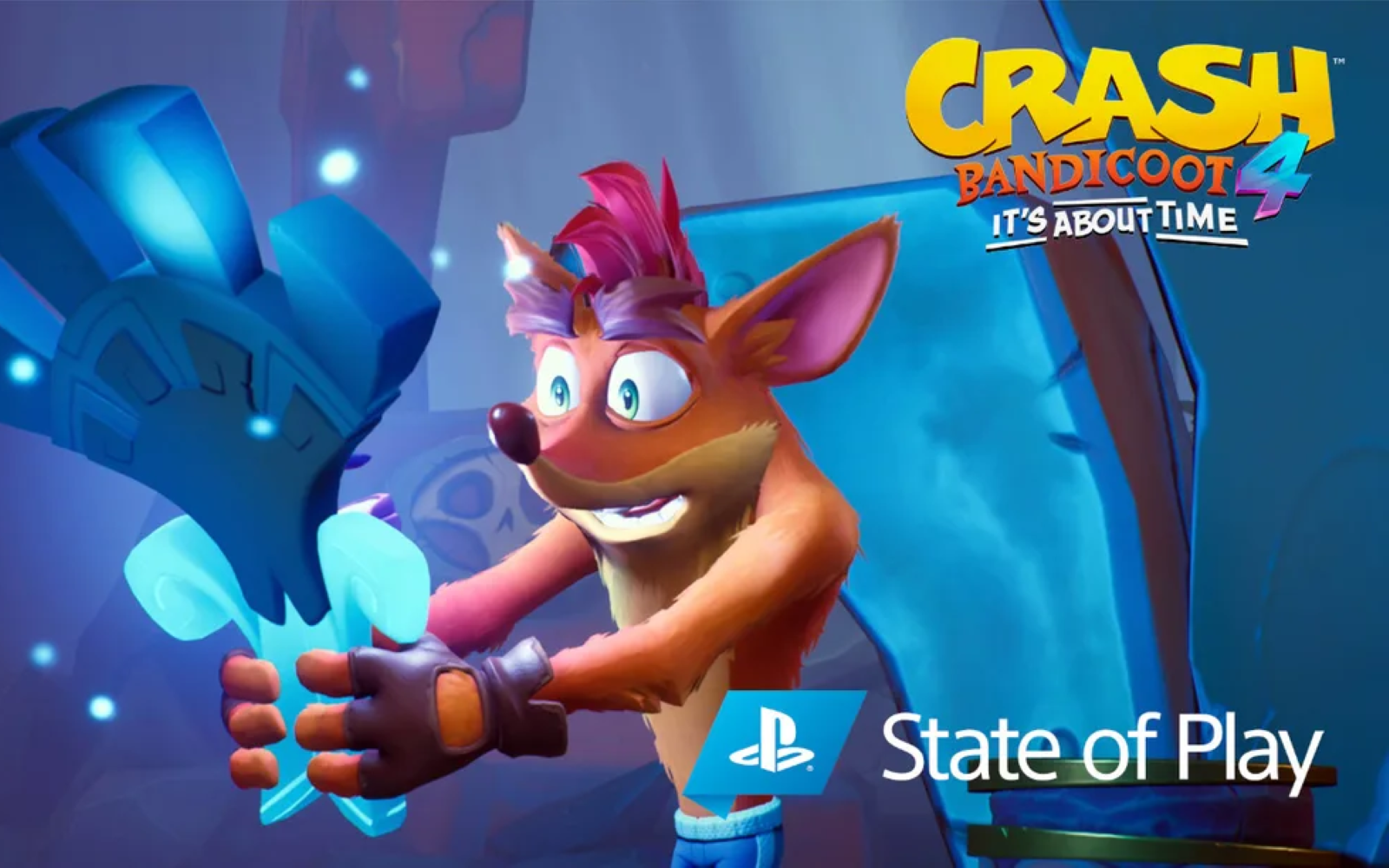 New Mode & Playable Character Revealed For Crash Bandicoot 4
Crash and gang kicked off the recent State of Play from PlayStation. We got a glimpse at some more gameplay, as well as news on a new playable character and game mode.
Dingodile Returns
Dingodile has given up his life as an antagonist and opened his own diner, but when events in the game cause him to lose his business, it's time for payback.
More a brute force character, Dingodile has a new weapon that vacuums up the enemy, boxes and traps, while allowing you to shoot them to cause devastating destruction. The enemies that will get in his way will be blasted elsewhere, so don't get in his way.
N. Verted Mode
Alongside a new character, the team at Toys For Bob have teamed up with Beenox, in order to create a new mode to play through after you complete the game.
The N. Verted mode changes up the feel and gameplay of levels, by adding new filter effects, gameplay speeds, visual alterations and adding new challenges to completed levels. These will present players with that added opportunity to unlock more collectibles and rewards.
Crash Bandicoot 4: It's About Time will be packed with gems and collectibles to find, which will unlock new skins and costumes for Crash & Coco, so you'll always be pushed to complete the objectives and return to past levels. There will be no micro-transactions, as everything will be unlocked in-game (expect the pre-order skins).
Crash Bandicoot 4: It's About Time will release for PS4 & Xbox One on October 2nd 2020.