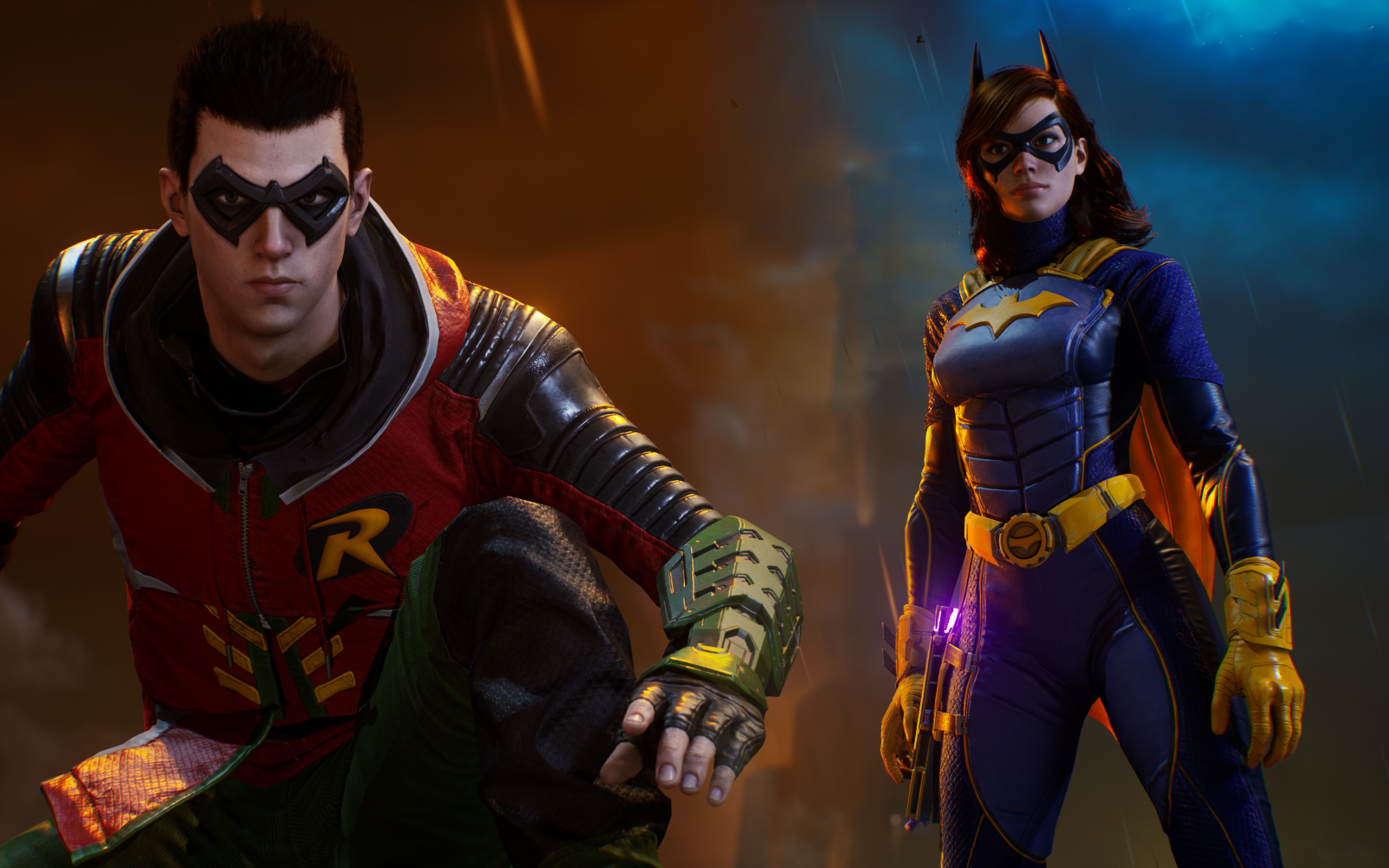 Gotham Knights Is A New Co-Op , Open-World, Action RPG Coming In 2021
WB Games Montréal revealed their new title at DC FanDome this weekend. Called Gotham Knights, it is an action RPG, set in the open-world of Gotham City. It can be played solo or with a friend in two player co-op, as you play one of four characters from the Batman Family with Batgirl, Nightwing, Red Hood and Robin are now protectors of Gotham City in the wake of Batman's death.
In Gotham Knights, players can explore the open-world action of Gotham and patrol the dark streets of the city's five distinct boroughs using a variety of traversal abilities and heroic combat moves, as well as the iconic Batcycle. As Batgirl, Nightwing, Red Hood and Robin progress, their distinctive gameplay skills will evolve, along with a growing arsenal of weaponry and gear. 
Players can drop in or out of game sessions, as they gain experience and deal damage according to their level. Enemies will also have a number of stats that will affect encounters. As seen in the gameplay below, there seems to be a special meter, that shows Batgirl using special moves. Robin is also seen in different costumes, which may indicate a form of customisation or upgrading system. 
Finally, the battle with Mr. Freeze indicates status effects can happen to players and enemies, which may hinder combat. Check out the gameplay trailer below.  
The setting is in its own continuity, as it is not directly linked to the previous Arkham series, so expect some familiar locations and enemies with a new twist.
Gotham Knights is set for a release in 2021 for PS5, Xbox Series X, PS4, Xbox One and PC. For more information, you can visit gothamknightsgame.com or join the community conversation Facebook, Instagram, Twitter and YouTube, or join the Gotham Knights Discord.
Are you ready to join the Batman family and keep Gotham safe?