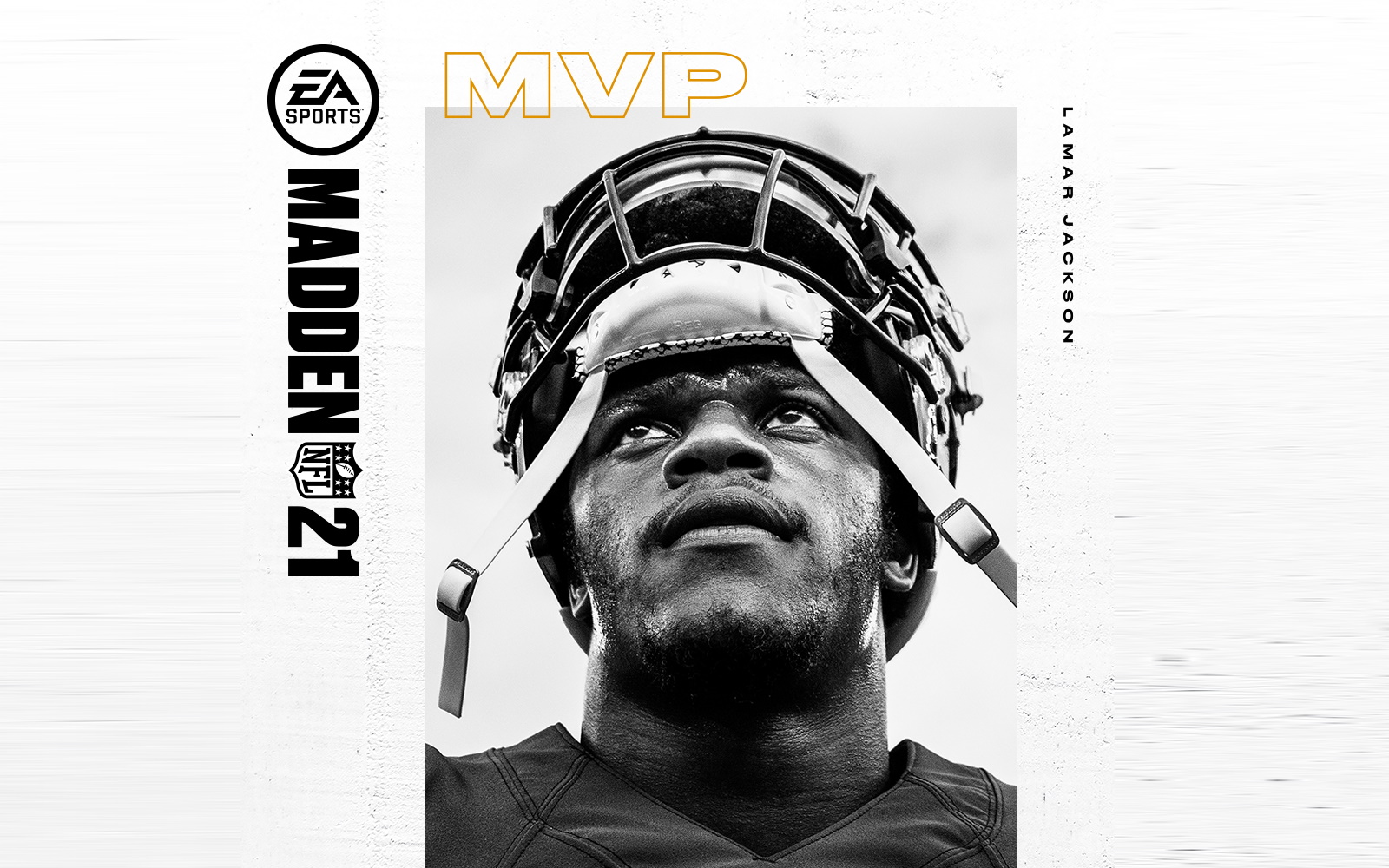 NFL MVP and Baltimore Ravens Quarterback Lamar Jackson has been revealed as the cover star for Madden NFL 21 across all editions.
Seann Graddy, Executive Producer of Madden NFL 21 said:
In Madden NFL 21 there are a range of authentic new gameplay improvements that both our most engaged players and any fan of football will enjoy, plus unique experiences that will allow every player to live out their NFL fantasy with more still to come.
New to Madden NFL 21 is Face of the Franchise: Rise to Fame, a playable documentary career campaign where players create themselves and play through their rise to fame from high school as a quarterback through to the NFL Draft.
Dual Entitlement
EA Sports will offer creative ways for players who purchase either an Xbox Series X or PlayStation 5 to upgrade their copy of Madden NFL 21 from prior generation Xbox One or PlayStation 4 platforms at no additional cost. (Physical discs cannot currently be used to upgrade to discless consoles). More info will be available during the EA Play event, which you can watch on June 18th at 4pm PT/7pm ET June 19th at 12am BST.
Madden NFL 21 will launch globally on August 28th for Xbox One, PlayStation 4, PC via Origin & Steam. It will debut on Google Stadia later in the year.