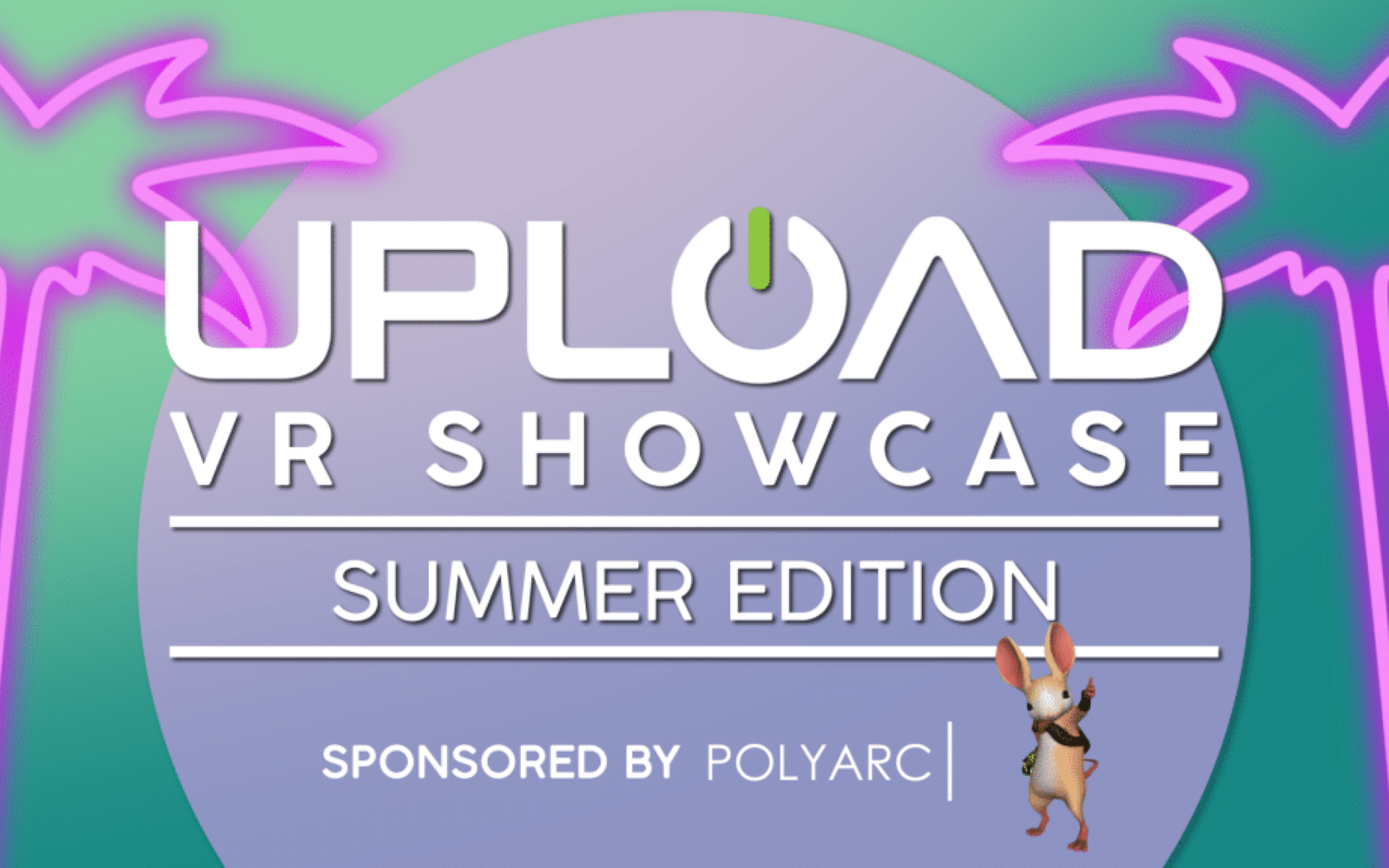 Every UploadVR Announcement
Although a smaller market to the general gaming populous, their is a very passionate and dedicated VR community. In recent times, there have been some great titles coming to all VR platforms and it doesn't show any signs of slowing down. UploadVR held their very own showcase, which shed light on upcoming VR games. Check them out.
Solaris: Offworld Combat
Developer – First Contact Entertainment
The first gameplay for Solaris: Offworld Combat, shows a 4v4 arena game which is a sci-fi FPS with a competitive aspect. The game comes from the team behind Firewall: Zero Hour, it releases this August for Oculus Quest and Rift, and later in 2020 for PSVR.
Developer – Wolfdog Interactive
This stealth action title is available now on SteamVR in early access.
Onward
Developer – Downpour Interactive
Onward is military sim tactical VR shooter influenced by the likes of ARMA and SOCOM, which is currently available on PC, is now in development for Oculus Quest. More details soon.
Wraith: The Oblivion – Afterlife
Developer – Fast Travel Games
This VR horror game has you play as a spirit of the dead. A gameplay trailer will be revealed in August this year. The game is coming to Oculus.
nDreams are releasing Phantom: Covert Ops for Oculus Quest and Oculus Rift on June 25th. The VR stealth title will also feature the iconic voice of David Hayter, who plays the villain, General Zhurov.
Star Shaman is a space exploration and spellcasting roguelike game coming to SteamVR, Oculus Rift, and Oculus Quest. It releases this summer.
The Walking Dead: Saints & Sinners
A new mode is coming to The Walking Dead: Saints & Sinners. The Trial is an arcade style horde mode, which unlocks all the game's weapons and pits you against waves of zombies and scores you for every kill. Expect the update in July for all platforms.
The Rig
Developer – Sunset Division
The Rig is a murder mystery game with some noir-ish elements, set in a sci-fi-eque world. Subtitled 'A Starmap to Murder', it releases June 26th on SteamVR.
Spaceteam VR
Developer – Cooperative Innovations
An update is coming for Spaceteam VR, which is set to introduce new mechanics and gameplay tweaks. This content update will be provided free of charge later this year.
Developer – Little Chicken
Be a traffic controller, guiding the oncoming vehicles, while avoiding crashes. There is a cool multiplayer component, that sees opponents use mobile devices to add traffic chaos, as you battle to control the flow in VR. Traffic Jams releases this September on Oculus Quest, PSVR, and PC VR platforms. Play the demo on Steam now.
Operencia: The Stolen Sun
Operencia is a classic-style dungeon crawler, was released earlier in the year, but will get a VR version soon for Oculus Quest and Rift, SteamVR, and PSVR.
Developer – Numinous Games
Area Man Lives will release in 2021 for SteamVR and Oculus Quest and Rift. You play as a radio DJ host, who gets a strange call from someone who claims to know your destiny.
Lonn
Developer – SixSense Studios
Lonn is an action-packed neon-soaked cyberpunk title, where you take on enemies with guns and swords. It's coming soon to PCVR platforms.
Where Angels Meet
This exploration of what it's like to grow up as an African American in the US. It was released in 2018 for Oculus Rift as part of the Oculus Launch Pad program. Micah Jackson, the head of the studio, says:
. . .now seems an important time to discover (or rediscover) its message.
Agence
Developer – Transitional Forms
Agence combines AI and user interaction to produce a real-time narrative. More details in the trailer. It'll be available in VR, as well as mobile devices and PC.
Gravity Lab is a puzzle game, where you build contraptions to move objects across the world. Originally releasing in 2016, but it iscoming to Oculus Quest this year.
Coming to SteamVR and Oculus Rift, it will have you solve puzzles set in Hell.
Developer – White Door games
A VR roguelike survival horror, set on an industrial tunnel-lke spacehip, Cosmophobia is coming soon to Steam VR and Oculus Rift.
This game is like Luigi's Mansion meets Ghostbusters. Take down coloured coded ghost with certain beams of light. This one is coming to VR arcades.
In Death is a roguelite VR shooter set in a procedurally generated medieval world, is coming to Oculus Quest in July.
Low-Fi gameplay trailer shows of shooting, exploration, and piloting a flying car among the cyperpunk backdrop. It's coming to SteamVR and PSVR, but is in early access right now on itch.io.
Gnomes & Goblins is a VR game created in collaboration with Jon Faverau, the director of Iron Man and The Lion King. Coming soon to PC VR platforms.
I Am A Man
UploadVR showed off another older, but significant VR experience called I Am A Man. It is set during the events of the US civil rights movement in first person, it is now available to play for free for Oculus.
Developer – Zulubo Productions
Developed by a very talented Zach Tsiakalis-Brown from Zulubo Productions, Vertigo is a story-based VR shooter originally released for HTC Vive in 2016, but is now being remastered with a visual and gameplay upgrade. It will release in July free of charge for owners of the original and around $25 for new players.
Trover Saves The Universe
Developer – Squanch Games
Trover Saves The Universe is a bizarre comedy adventure game from the co-creator of Rick and Morty is coming June 18th to Quest.
Developer – Cloudhead Games
Cloudhead Games gave an update on their plans for Pistol Whip, including a PSVR release on July 28th. In August, they will release the Heartbreaker Trilogy free of charge to the PC and Oculus Quest version (a PSVR release will be later). A further update called The Concierge will release later the year, which will include new weapons, enemies and mechanics.
The Walking Dead Onslaught
A quick message from Norman Reedus, as he finishes up some voice over for The Walking Dead Onslaught. Based on the AMC show, there will be a gameplay trailer later in the summer. Onslaught is coming to SteamVR, PSVR and Oculus.
Blaston
Blaston is 1v1 dueling game, where you pick-up weapons scattered around your platform. Duck and avoid your opponents projectiles. It's coming this Autumn.
Vacation Simulator: Back To Job
Developer – Owlchemy Labs
Vacation Simulator gets a DLC pack that hearkens back to the devs first VR hit, Job Simulator. The DLC tasks the player with a variety of career-based puzzles and activities. It releases this Autumn on SteamVR, Oculus Quest and Rift, and PSVR.
So plenty of great and interesting games coming to VR platforms. It doesn't seem that VR is losing momentum, with games like Half-Life: Alyx & The Walking Dead: Saints & Sinners, too name a couple, garnering high praise.
It is still unknown if PS5 will have a PSVR integration or new iteration of PSVR yet, but there have been great releases that take advantage of their individual platforms in unique ways. May it continue.