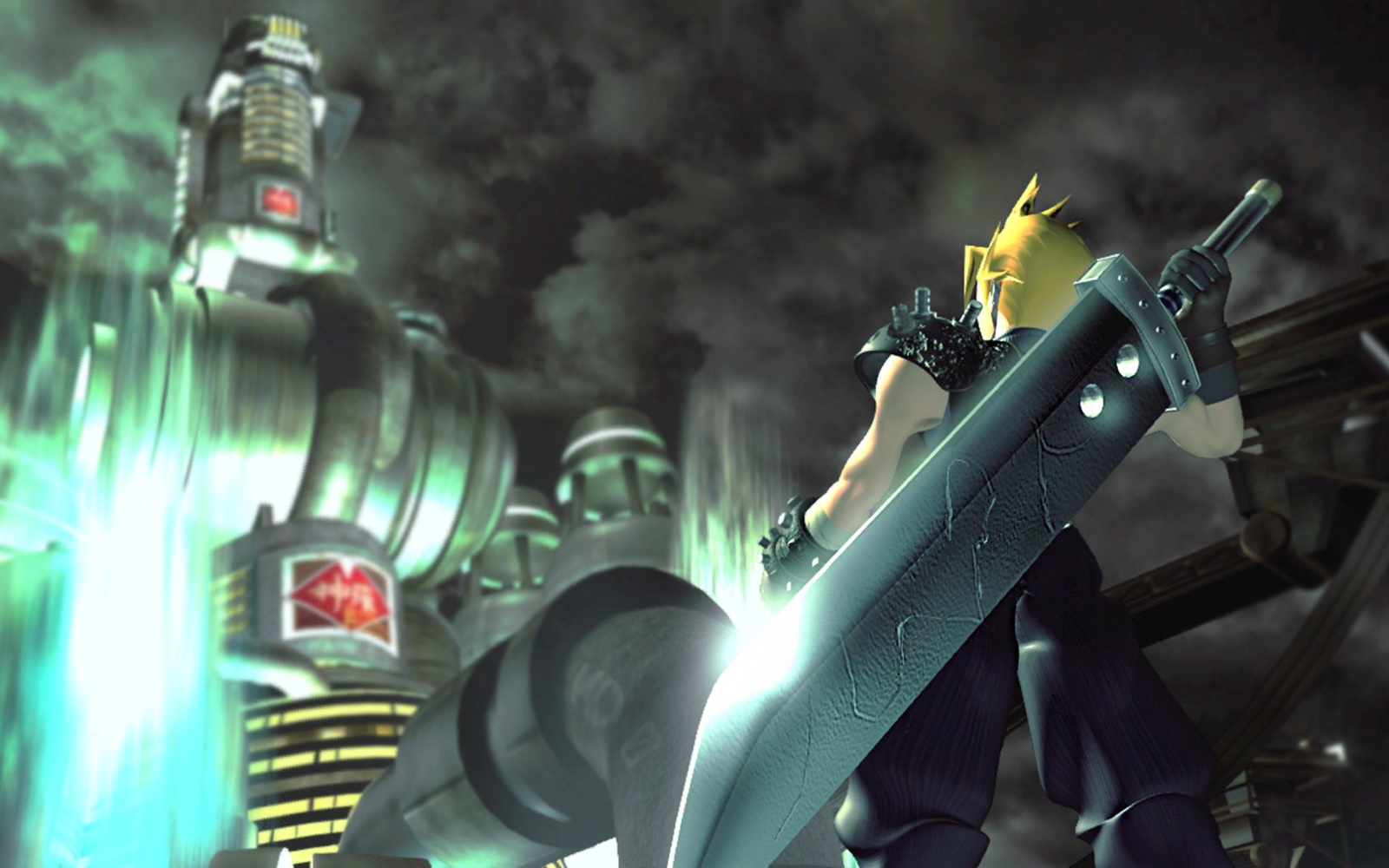 (Opening) Bombing Mission – Final Fantasy VII – Nobuo Uematsu – Track Of The Day
Along with being known as one of the greatest RPG series of all time, Final Fantasy is as well known for its music. Created in 1987, Final Fantasy was first released in Japan by creator Hironobu Sakaguchi. Music for the game was written by Nobuo Uematsu, who created some of the most iconic music in world of gaming. Uematsu would go on to score the majority of the mainline Final Fantasy games with Square, until he left to form an independent production company. He did freelance for Square Enix again, creating music for the likes of Final Fantasy XII & XIV.
Although Final Fantasy has been successful throughout its series, one of the most memorable and beloved entries is Final Fantasy VII. It was the first of the series to be come to a console other than a Nintendo platform. Releasing on PlayStation, FFVII was the first 3D game in the series. Moving from the cartridge based Nintendo titles to the medium of CD, Final Fantasy expanded in scope, both visually and musically. The high fidelity of CD technology allowed more intricate tracks to be created and stored. These would become some of the most iconic tracks, as FFVII would go on to sell over 12 million copies in its lifetime and the world of FFVII would be revisited with prequels, sequels and a remake.
The Opening Theme called Bombing Mission, can be heard at the beginning of game. You play as Cloud Strife, a former member of SOLIDER and now working as a hired mercenary. You were hired by eco-terrorist group AVALANCHE, as you make your way to destroy a Mako Reactor run by the maniacal Shinra Corporation. The track has a slow intro, with elements of a heroic theme and mystery. It soon turns into a tension filled race to reach your goal, with its percussion based elements giving a sense of urgency. Check out the original track below.
Final Fantasy VII popularity continued throughout the years, as fans rallied for a remake after a 2005 tech demo of the games opening was created to showcase the power of the PS3. Although Square were hesitant at first, eventually work began on the title. With several delays, change of engines and other roadblocks along the way, Final Fantasy VII Remake releases today, on April 10th 2020. The game is the first part of a series of games, remaking the classic title. Nobuo Uematsu returns to score the game along with Masashi Hamauzu & Mitsuto Suzuki respectfully. Uematsu also creats new tracks for the Remake, includig a track named Hollow.
You can listen to more from Uematsu on Spotify. Final Fantasy VII Remake is available for PS4 right now.