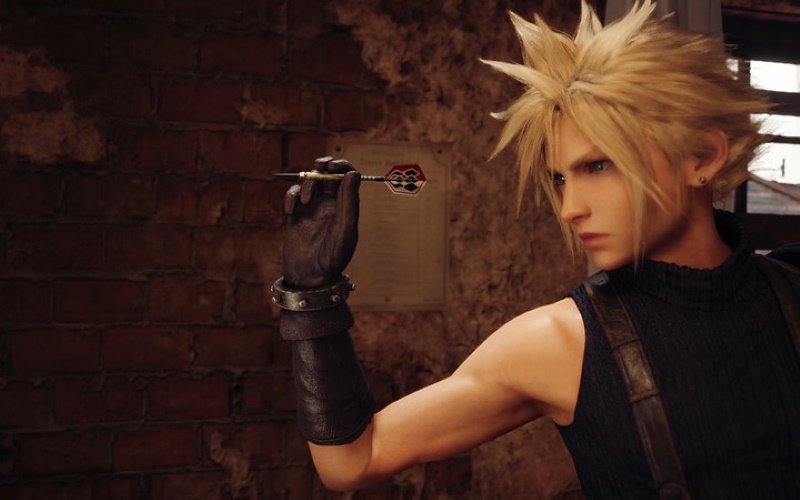 During The Game Awards pre-show, we got another look at Final Fantasy VII Remake. In the trailer, the spotlight is focused on Cloud Strife. What was meant to be a hired job for resistance group Avalanche against the evil Shinra Corporation , Cloud ends up becoming more than a mercenary on this RPG journey. We also get some boxart via Wario64, which has a play it first on PS4 year timed exclusive addition. FFVII Remake comes out March 3rd 2020
This comes off the back of several screenshots and info on game modes & mechanics releasing via a PS blog post a couple of weeks back. We've included some of the screens and info below.
Weapon Abilities
Each weapon will have its own special ability and leveling system. Level it up to its highest potential and the wielder can use the ability with other weapons.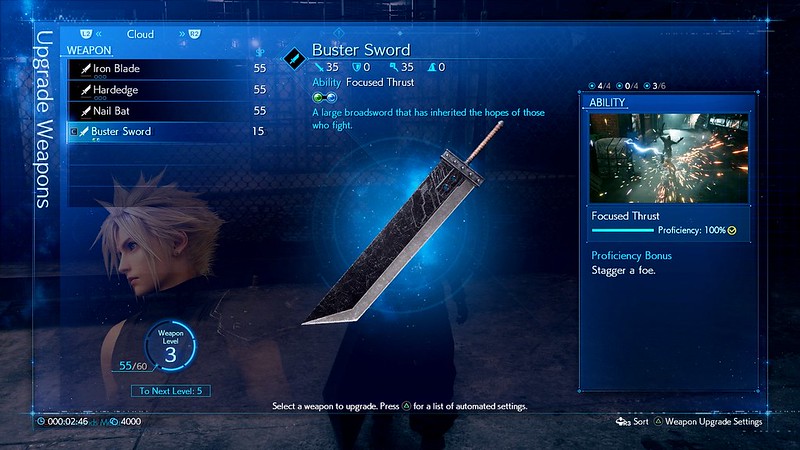 Here is Cloud's Buster Sword upgrade screen. The different options allow you to improve the wielder's status or increase the number of Materia slots available.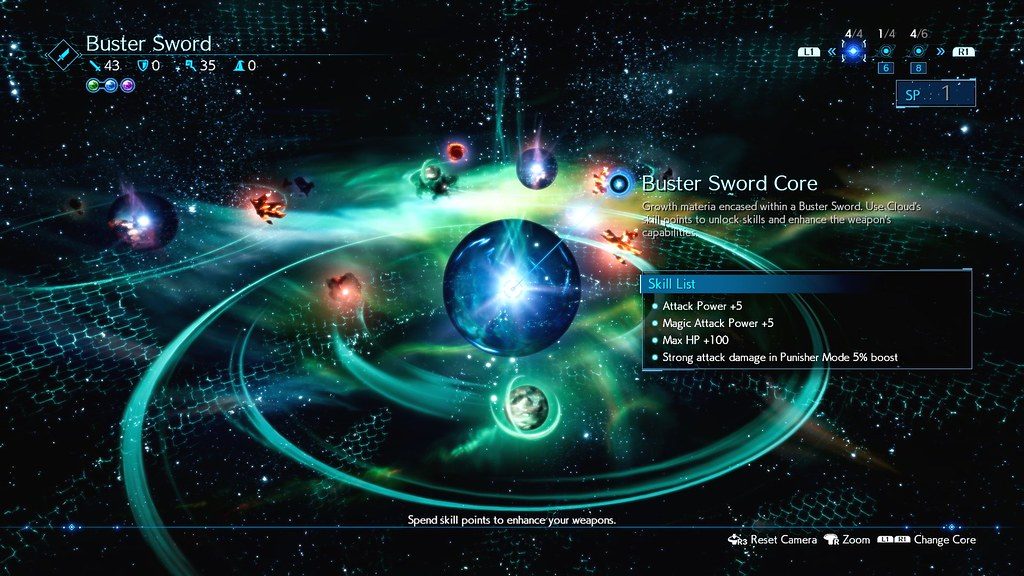 The triangle button activates each character's unique ability. Cloud's unique ability is to switch between different fighting styles. He can switch between "Operator Mode" which has a good balance between attack and defense, and "Punisher Mode" [pictured] which is geared heavily towards offense. In Punisher Mode, Cloud's movement speed is reduced, but his basic Square button attacks are upgraded to even mightier blows.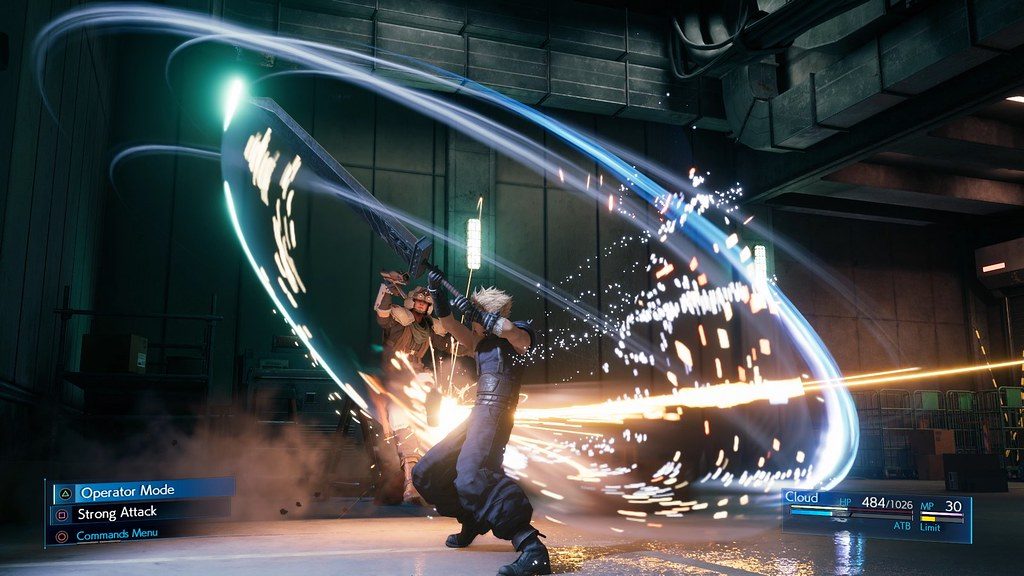 Supporting Cast
Final Fantasy VII Remake will be action packed, with huge action pieces, fluid combat, mini games like darts and a captivating story. We can't wait to play more of the title, as we got to play the first boss demo at Gamescom.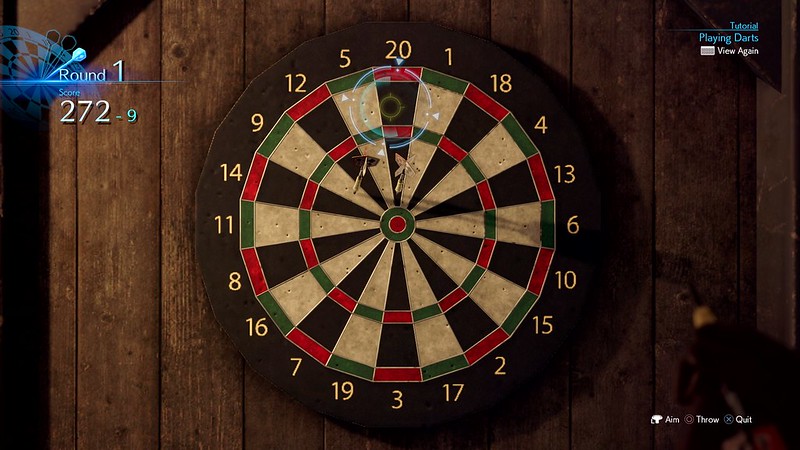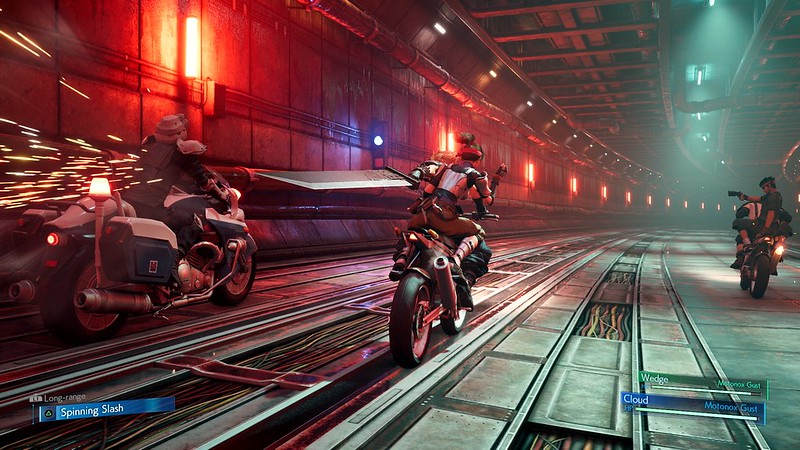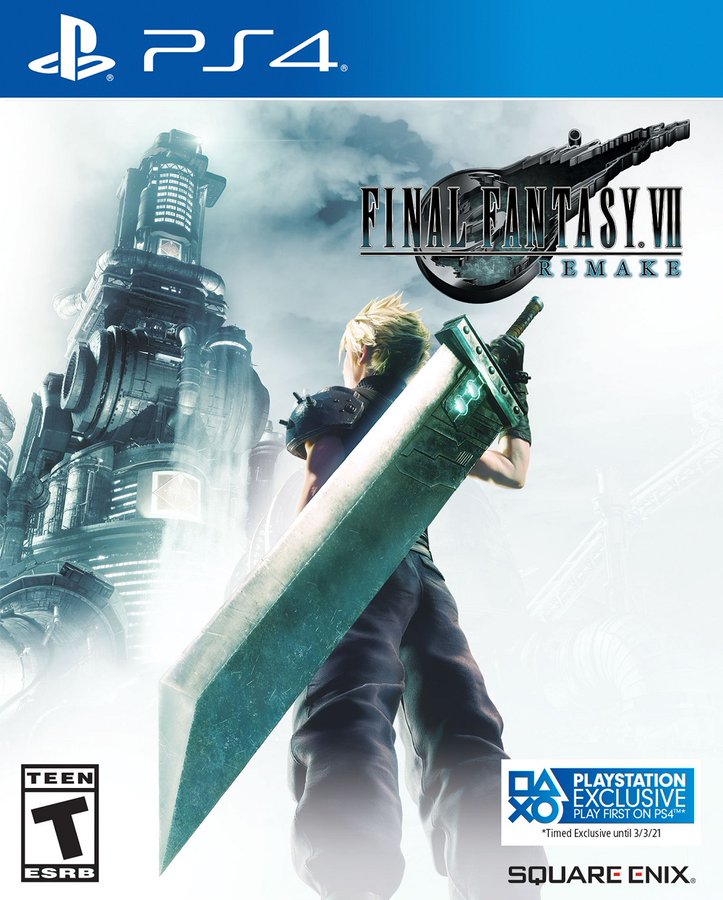 Final Fantasy VII Remake will release on PS4 on March 3rd 2020.