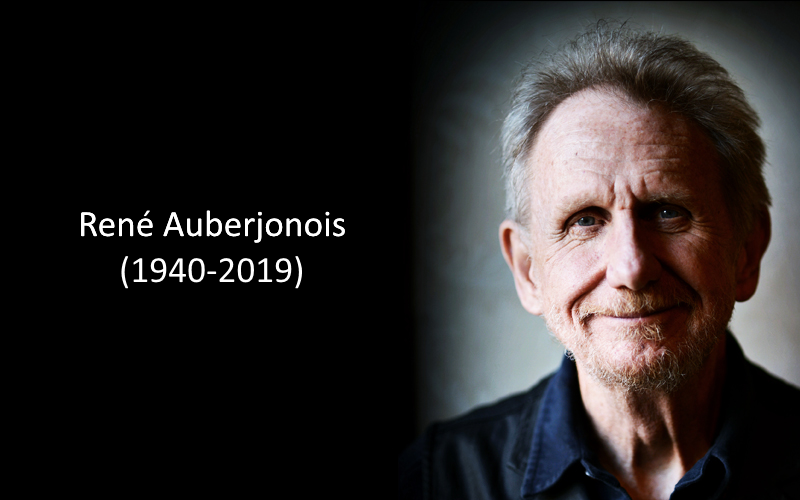 Actor & Singer René Auberjonois Passes Away
The hugely talented René Auberjonois, best known for such roles as Odo in Star Trek: Deep Space Nine, Fr. Mulchay in M*A*S*H and Clayton Endicott III on Benson, has passed away on Sunday 8th December. Confirmation came via his official Twitter feed, news of his passing came after losing his battle to lung cancer at 79.
(Minions say: We're sad to confirm that René passed away today, Sunday, December 8) https://t.co/lmYlIqS6Ld

— Rene Auberjonois (@reneauberjonois) December 8, 2019
Many of his co-stars and friends took to Twitter to pay their wishes, including Star Trek alum Armin Shimerman & Jeri Ryan. Voice actor Nolan North was also one to pay respect, as he worked with René on Uncharted.
It is with great heartache and loss I share with you the passing of dear,dear Rene Auberjonois.His last message to me was entitled "Don't forget…" I know that I,Kitty,and all that knew him will never forget.The world seems noticeably emptier now. I loved him.

— Armin Shimerman (@ShimermanArmin) December 8, 2019
So, so sad.
RIP, Rene. @reneauberjonois pic.twitter.com/kJIZr38akg

— Jeri Ryan (@JeriLRyan) December 9, 2019
Very sad to hear of the passing of @reneauberjonois . I was privileged to get to know him on Uncharted 2 and am so grateful for the time we spent and the conversations we had. He will be missed.

— Nolan North (@nolan_north) December 9, 2019
With roles in Boston Legal, King Kong (1976) and appearances in the likes of Stargate SG-1 & It's Always Sunny in Philadelphia, René had a substantial role as Odo in Star Trek: Deep Space Nine. He played the role across multiple formats, including the TV show, games including MMORPG Star Trek Online and even a brief cameo in Family Guy.
Some fans may recognise his voice from some places too, as Auberjonois was narrator on several books and voice actor for Chef Louis in The Little Mermaid, Karl Schäfer in Uncharted 2: Among Thieves,  Mr. House in Fallout: New Vegas and even Janos Audron in multiple Legacy of Kain entries.
René Auberjonois is survived by his wife Judith, and his two children, Tessa and Remy.