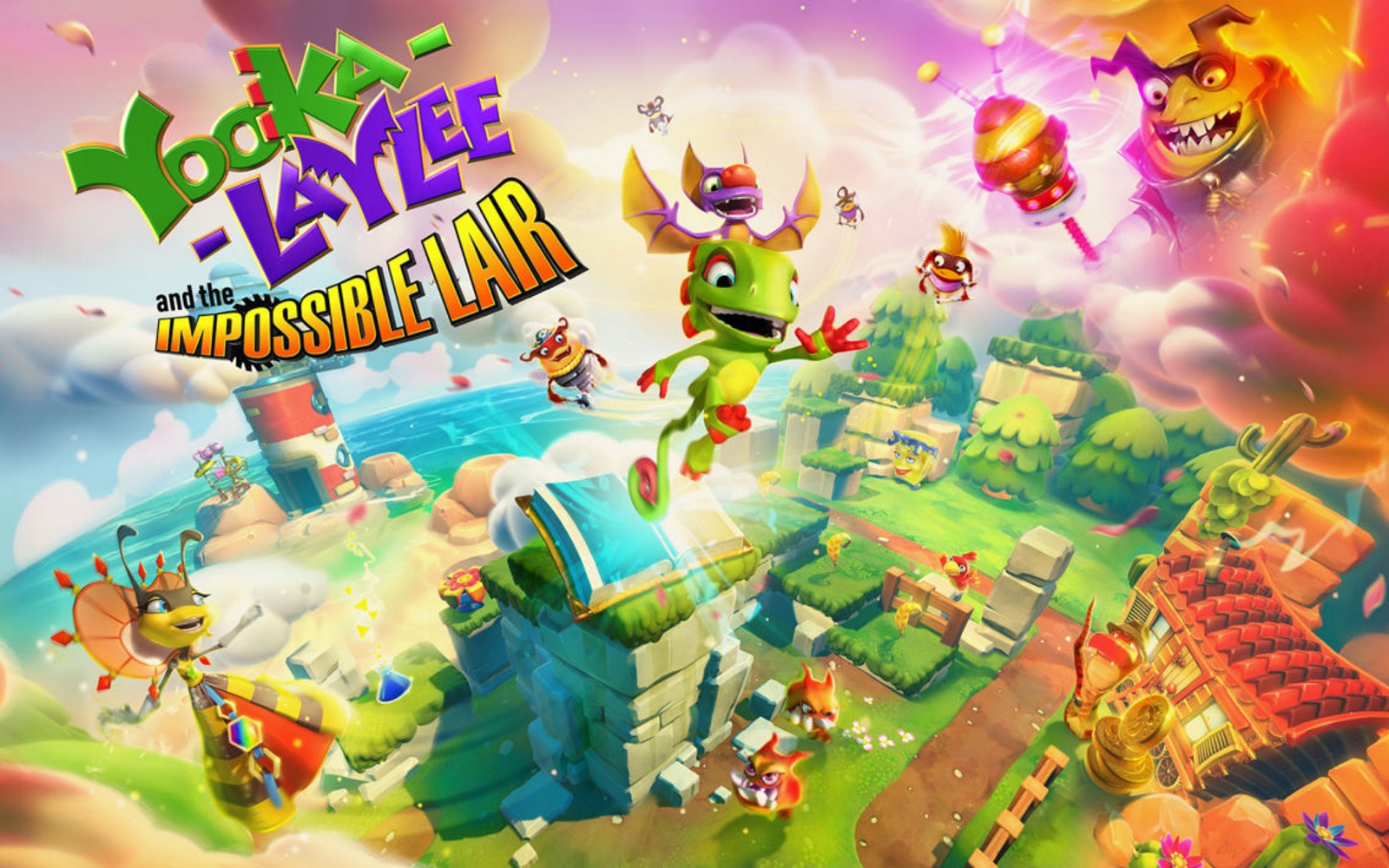 Yooka-Laylee And The Impossible Lair Hands-On And Release Date
While in Cologne for the recent Gamescom, I got to check out the next chapter in the Yooka-Laylee series. Yooka-Laylee and the Impossible Lair. The ultimate goal is to take on Capital B's dastardly Impossible Lair, which sees you go from start to finish with out taken damage. In order to help you succeed, you will have to rescue members Queen Phoebee's Royal Beettalion Guard, who will act as a shield and block one hit per bee you rescue.
This time around, Yooka-Laylee and the Impossible Lair changes the view aspect, from a fully 3D platformer, to a 2D platformer. Levels are chosen from an overhead view hub world, that progressively unlocks as you complete levels and solve in-world puzzles. There is also two versions of each level, each having their own unique twist. For example some levels will be played horizontally in its first form and played vertically in its second form. Other levels will have water effects in one form and ice effects in its second form.
I got to play several levels, where it goes from simple platforming traversal, to trap & enemy filled levels that test your timing and skill. You will have access to all your moves from the start of the game and it is up to you to figure out how to use your running, jumping and rolling techniques to get you through a progressively difficult set of obstacles. At the end of the playthrough, I was even tasked to take on the Impossible Lair itself. This is not for the faint-hearted, as it is a cruel mix of all the enemies and dangers from every level. You will need to be well versed in the move-set of both Yooka & Laylee to survive. Luckily for players, you will not have to wait to the end of the game to test yourself in the Impossible Lair, as it is available to play from the start of the game. Are you brave enough to take it on?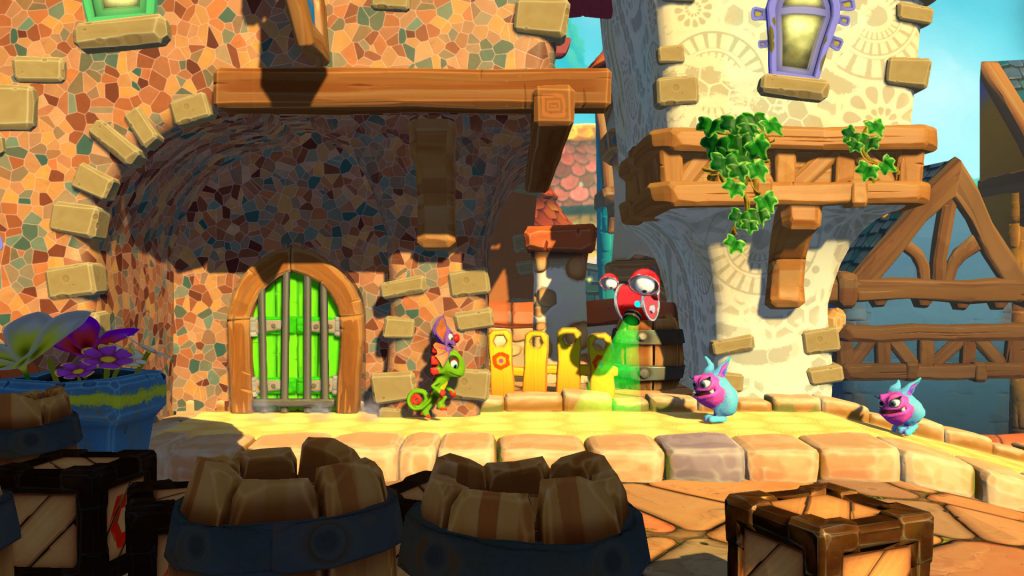 Gavin Price, Managing Director & Creative Lead at Playtonic Games.
We're excited to announce we are just a few weeks away from sending Yooka and Laylee off onto their next adventure against Capital B, . . Yooka-Laylee and the Impossible Lair takes the 2D platforming genre, mixes it up with a 3D world to explore and injects it with the unique humour that Playtonic is known for. Bringing Tonics back in all new flavours (they're now combinable!) will give the community millions of ways to play the game and we can't wait to see the results online!
To help you along the way, there will be a host of tonics that give you fun visual filters, the ability to speed up time and even reverse the controls for more of a challenge.
Largee Head tonic: This tonic gives Laylee a comically oversized head
Glow Worm tonic: Yooka and Laylee glow like… well, glow worms
D.I.S.C.O. tonic: Turn every level into a platforming party of Playtonic proportions
Yooka 64: A blast from the past Tonic for fans of all things retro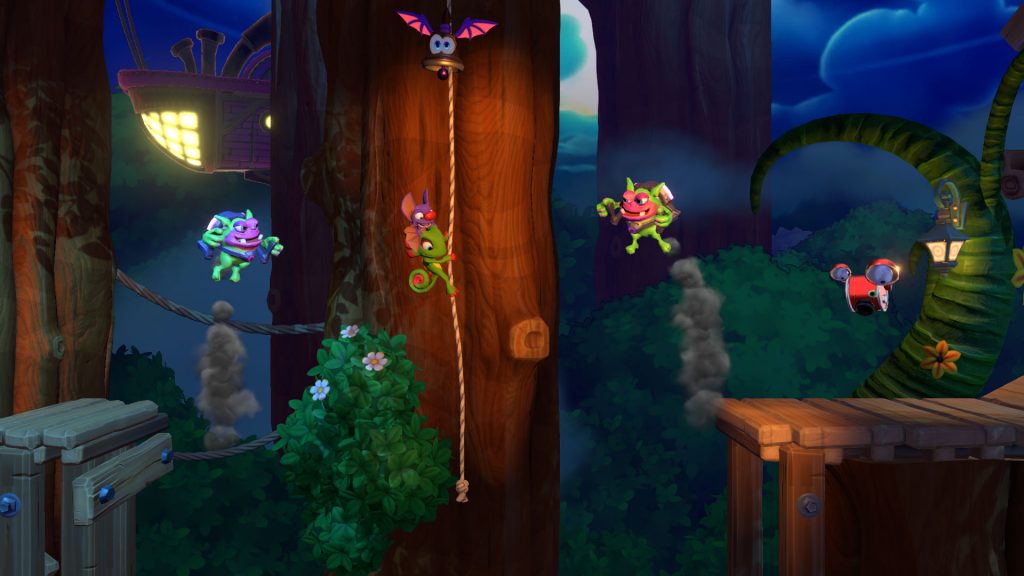 Definitely a throwback to classic 2D platformers, it controlled as you would expect. The fun and frantic nature of some levels will certainly entertain and the additions of interchangeable tonics, will add plenty of replay value.
Yooka-Laylee and the Impossible Lair will be jumping digitally on PlayStation 4, Xbox One, Nintendo Switch and PC for £24.99 / $29.99 / €29.99 on October 8th. Physical editions will be available on PlayStation 4, Xbox One, and Nintendo Switch at selected retailers globally.