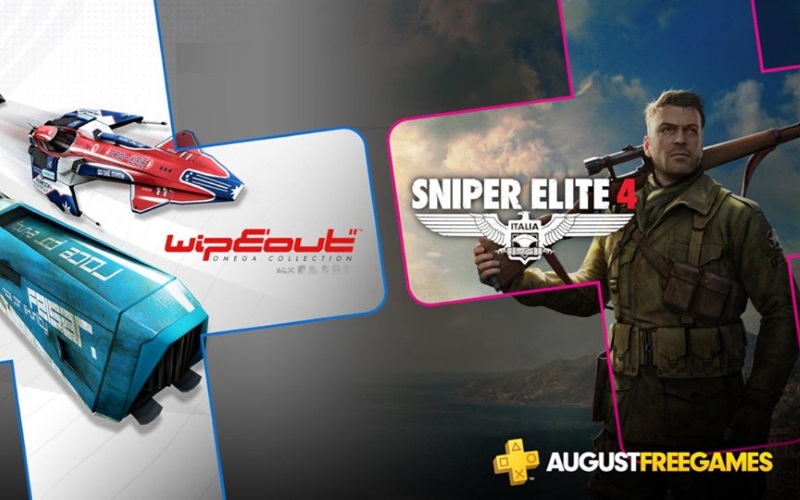 The latest pair of titles have released for PlayStation Plus subscribers, which see you race at bone crunching speeds or become a trained marksman. The games were revealed via a PlayStation blog post.
WipEout Omega Collection
Combining WipEout 2048, WipEout HD and the HD Fury expansion, all in one package, Wipeout Omega Collection brings the breakneck speed and combat thrills of the anti-grav racing franchise to PS4.
Race against the clock and other competitors to take home a podium win, unlocking dozens of ships as you progress through 26 tracks. Competition gets fiercer online, with eight players duking it out on high-speed circuits, or alternatively you can go one-on-one with a friend on the couch.
All this can even be experienced in VR mode, if you have a PS VR. See you on the track!
Sniper Elite 4
Become a deadly sniper, tasked with taking down the Axis forces via covert mission in Sniper Elite 4. Use your long range weapons, set traps, explosives, hand-to-hand combat or even the environment to take down your targets. There is also a range of modes including single-player, co-op and multiplayer modes for up to 12 players.
These titles are now available to download and play from the PS Store via the PS Plus section right now!