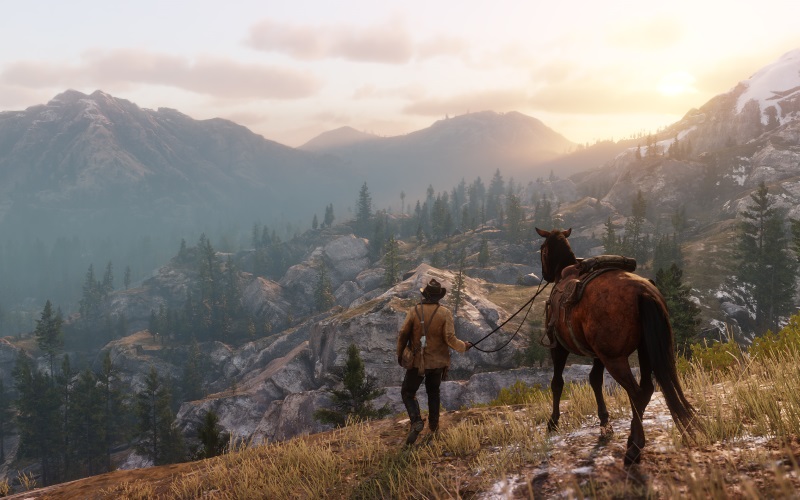 New Gameplay Details Released For Red Dead Redemption II
Some new gameplay details for Red Dead Redemption II have been released by Rockstar.
The game is looking absolutely stunning. It will be jam packed with missions and activities to occupy your time for weeks to come.
Have a look at the new footage below:
Here are just some of the new features and gameplay details that will appear in Red Dead Redemption II: 
Seamless integration from cutscene to player controlling gameplay
Wide array of activities including large scale heists, burgle a house, hold up a train or be a loan shark
Explore the wide open-world on horseback on your own
There are rival gangs, outlaws, sheriffs and bounty hunters throughout the world. Watch your back!
Deadeye system will progress throughout the game. You can dual wield guns, slow down time and target enemy weak points
The player can choose their guns, clothes and horses. They will have to eat and drink too
Lots of random events, such as seeing a show, duelling or watching a show
Finally it was revealed you can play the entire game in first person or you can use cinematic camera angles to experience the world from a different perspective
Red Dead Redemption II releases on PlayStation 4 and Xbox One on October 26. Will you be exploring the world of Red Dead? How will you be playing it? Comment below!