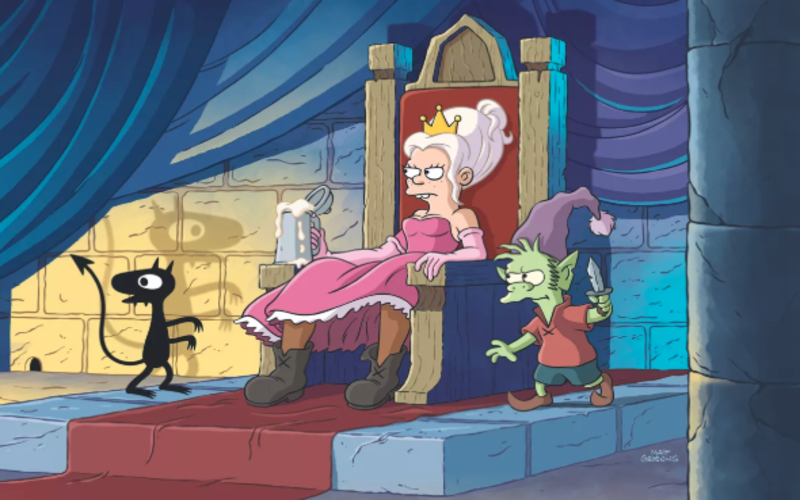 Netflix's has renewed Matt Groening's Disenchantment for another two seasons.
Groening said about the news: "We're excited to continue this epic journey with Netflix. Stay tuned for more cranked-up suspense, infuriating plot twists, and beloved characters getting knocked off."
Disenchantment stars Abbi Jacobson as Bean, Nat Faxon as Elfo and Eric Andre as Luci.
Did you like season 1? Let us know in the comments!