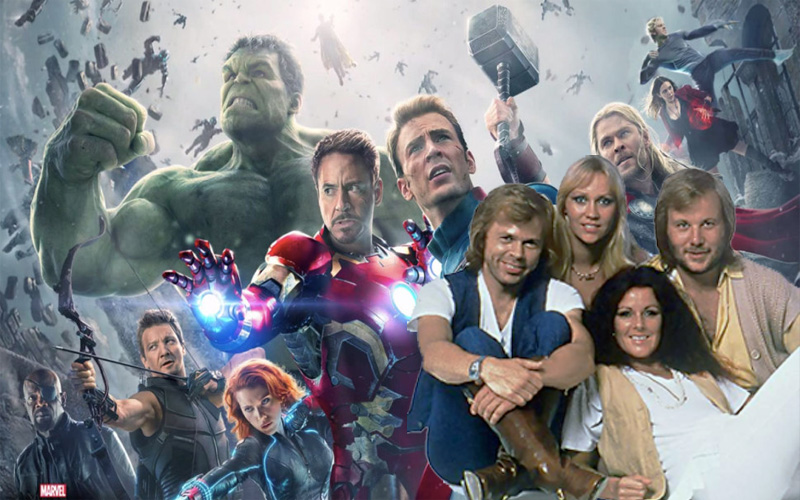 ABBA Avengers The Fan Craze We Need
Now I have been writing for TheArcade.ie since day one. In all that time I'd hope you guys would have learned something about me. In case you're new let me catch you up to speed. I am an ABBA fanatic. I am also very much an Avengers dork too. So what's the one thing that could totally transform my world? Why if the two somehow could get mashed up into some amazing fan videos… Oh… wait! 'ABBA Avengers' is really thing!
Yeah you're reading all of this right. Fans have for some reason started editing clips from the MCU with music from the iconic Swedish pop band. I really couldn't be happier. No seriously!
Check out my two favourites so far (coincidentally they happen to be my favourite ABBA songs).
Lay All Your Love On Bucky
If you enjoyed that one then this classic ABBA track will change how you watch Civil War. Tony and Steve?! The heartache is almost too much to take thanks to the lyrics.
The Winner Takes The Civil War
…Bonus Round… Holding Out For A Thor
Okay it's not ABBA but god damn it I love Bonnie Tyler too. You may have seen this video circulating on Twitter/Facebook a while back. It fits so well to this scene. I kind of hope Taika Waititi releases Thor: Ragnarok with it cut in this time.
It's safe to say that you should now be firmly convinced all Avengers movies going forward contain ABBA music. Avengers 4: Knowing Me Knowing Thanos. I'd watch it!
Hat tip to TheMarySue.com for picking up on this awesome trend!
Editor-in-Chief, part-time super villain and hoarder of cats. If you can't find me writing, I'm probably in the kitchen!