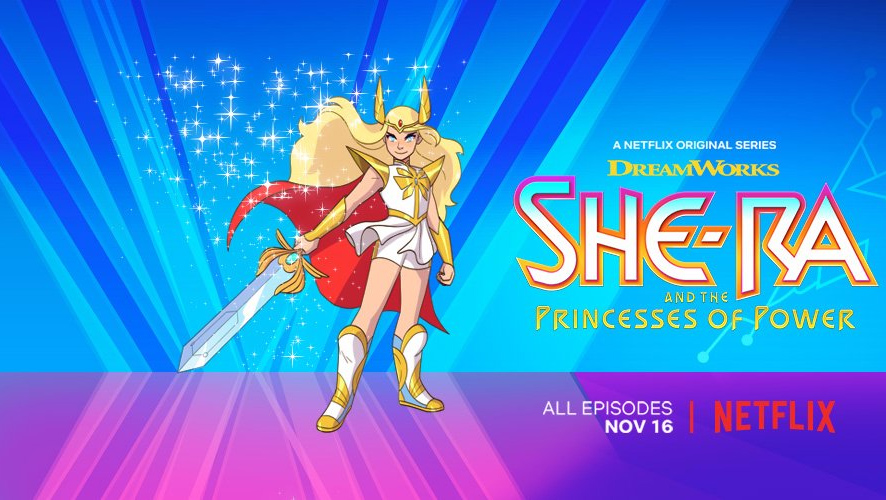 She-Ra Teaser Trailer Is Everything
No surprise here but I was a much bigger She-Ra fan than I was of He-Man. Castle Grayskull would have been perfectly safe in Adoras hands without Adam's help. Anyway I'm going to go into a rant if I don't stop. In case you haven't hear the 1980's She-Ra is getting a reboot. Netflix and Dreamworks are teaming up to bring the powerhouse princess into the 21st century.
Immediate reaction from fans was… well it's the internet! Let's just leave it at that. On a more positive note I actually love the idea of She-Ra returning and inspiring a new generation of cartoon fans. A brand new teaser trailer debuted over on Teen Vogue, check it out below:
In the same article, Teen Vogue spoke with the series exec producer Noelle Stevenson about the reboot:
It was a really exciting opportunity for me because it's about this female hero with such a complicated and interesting backstory. And also, one of the few legacy cartoons from the '80s that really showcases a cast of female characters. Not just female heroes, but female villains and female comic relief. Kind of the whole spectrum of characters.
Stevenson is best known for creating Nimona and Lumberjanes. How anyone could think she has anything but the best of intentions for She-Ra beggars belief.
We still have some time to wait until the show lands on Netflix. It's set for November 16 of this year. So just over two months until She-Ra, the Princess of Power comes roaring back onto our screens.
Are you a She-Ra fan? Looking forward to her return? Let us know in the comments!
Editor-in-Chief, part-time super villain and hoarder of cats. If you can't find me writing, I'm probably in the kitchen!