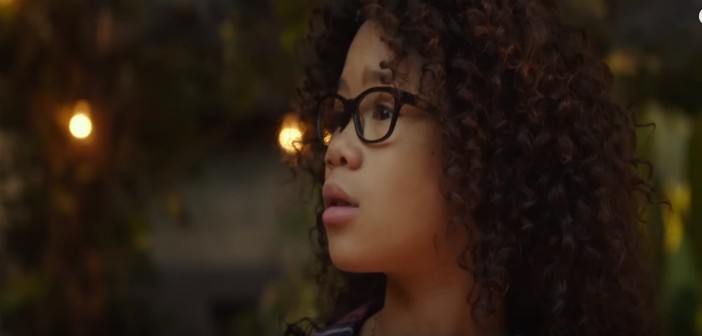 Disney's next new film is adapted from the 1961 novel of the same name, A Wrinkle in Time. A new trailer has been released, showcasing the spectacular visuals to be featured. Directed by Ava DuVernay, the film promises a great cast, taking us through colourful worlds across time and space.
Take a look at the new trailer below!
A Wrinkle in Time stars Oprah Winfrey, Reese Witherspoon, Mindy Kaling, Gugu Mbatha-Raw, Michael Peňa, Storm Reid, Zach Galifianakis and Chris Pine.
The official synopsis reads (via GeekTyrant):
"Meg Murry and her little brother, Charles Wallace, have been without their scientist father, Mr. Murry, for five years, ever since he discovered a new planet and used the concept known as a tesseract to travel there. Joined by Meg's classmate Calvin O'Keefe and guided by the three mysterious astral travelers known as Mrs. Whatsit, Mrs. Who and Mrs. Which, the children brave a dangerous journey to a planet that possesses all of the evil in the universe."
A Wrinkle in Time hits theatres March 2018.
Are you looking forward to Disney's newest adaptation? Let us know in the comments below!
Doing a little of this, a little of that. If you see me holding a camera, run!