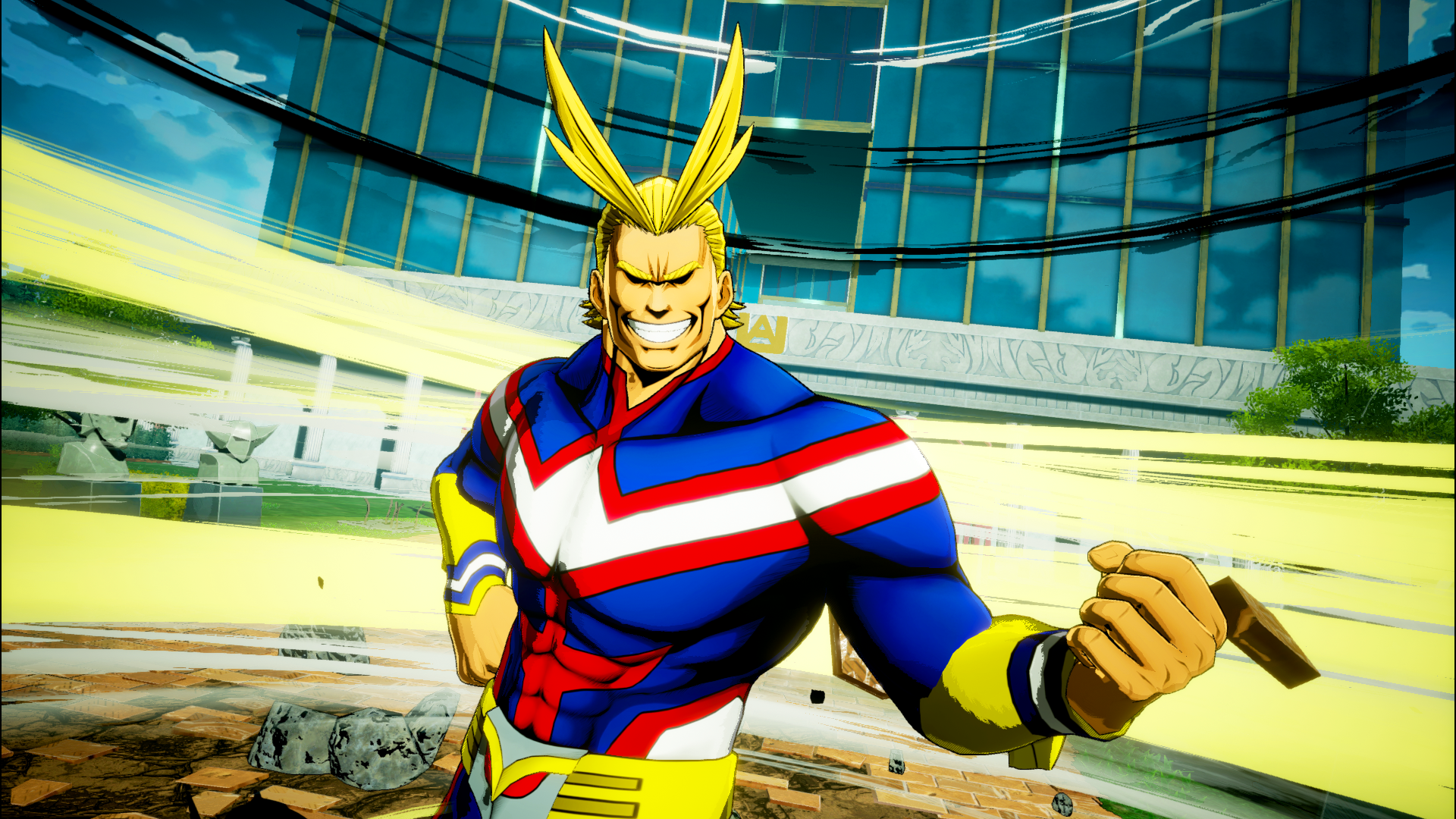 All Might Joins Bandai Namco My Hero Academia Project
MY HERO Academia is probably one of the more popular anime series/manga series out there at the moment. Having picked up the anime late last year I found myself consumed with Deku and co. as they made their way through Hero school.
"On an Earth-like world where people with superpowers known as "Quirks"are the norm, Izuku Midoriya is a regular middle school student who has dreams of one day becoming a Hero despite being bullied by his classmates for not having a Quirk. After being the only one to try and save his childhood bully Katsuki from a Villain, the world's greatest Hero All Might bestows upon him his own quirk "One For All". The story follows Izuku's entrance into U.A. High School, a school that cultivates the next generation of Super Heroes."
In the middle of my break from writing, Bandai Namco, announced that they were/are working on a My Hero Academia game project and I sort of flipped out. Today the publisher/developer has confirmed that fabled legend All Might will be joining their action adventure title.
In addition to All Might, the game will also feature Katsuki, Katchan, Bakugo, Tomura Shigaraki and Izuku Midoriya.
The game is set for release later this year and will be get a release on PlayStation 4, Xbox One, Nintendo Switch, as well as PC. Other than that Bandai Namco have kept pretty quiet about the details so far!
"Based on the popular manga and animation series 'My Hero Academia,' the My Hero 'Game Project' will feature the superpowers named Quirks and the clash between Super Heroes and Super Villains. Players will be able to enjoy massive stage destruction on the ground and in the air using walls and buildings surrounding the stage."
Editor-in-Chief, part-time super villain and hoarder of cats. If you can't find me writing, I'm probably in the kitchen!