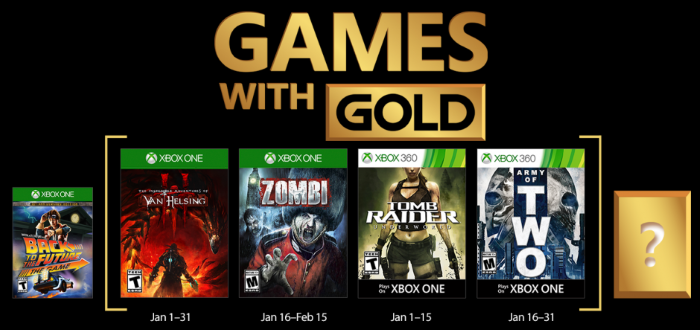 Microsoft have released their lineup of Games with Gold for January and include the following games.
Xbox One
Back to the Future: The Game – 30th Anniversary Edition (December 16 – January 15)
The Incredible Adventures of Van Helsing (January 1-31)
Zombi (January 16 – February 15)
Xbox 360
Tomb Raider: Underworld (January 1-15)
Army of Two (January 16-31)
All the games, including the backwards compatible 360 games, are playable on Xbox One.
What do you think of the set of games? Let us know in the comments below!