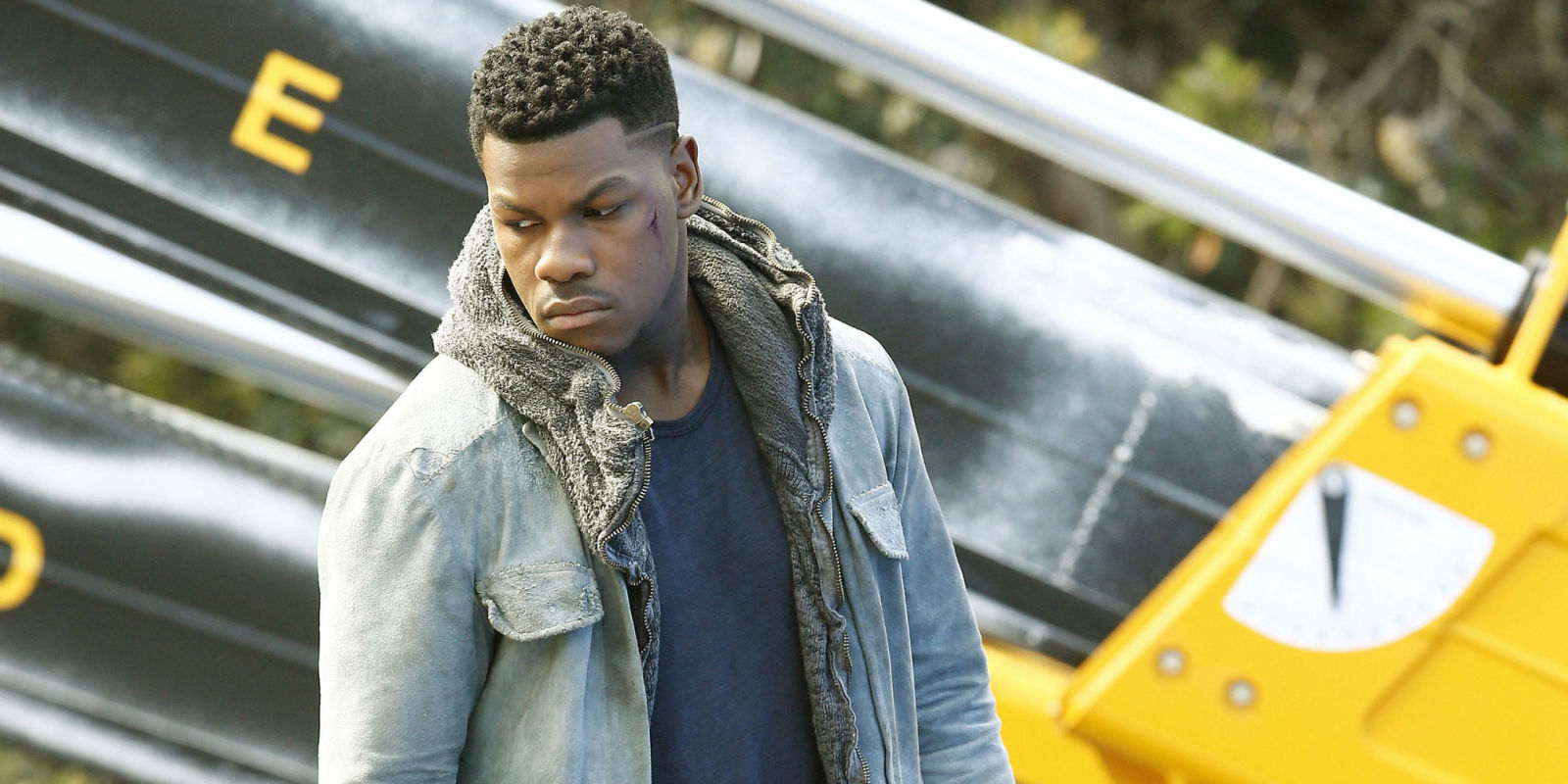 John Boyega Suits Up In New Pacific Rim Uprising Poster
The first promotional poster for Pacific Rim: Uprising has been released by Universal Pictures. The poster features John Boyega as Jake Pentecost, who will be the protagonist of the sequel. Jake is the son of the lead character in the first cinematic instalment, Idris Elba's Stacker Pentecost.
It seems like the apple doesn't fall far from the tree when it comes to Jake. In the background of the poster, an impressive Jaeger looms over Boyega. This is the mech Jake will pilot in the film, known as the Gypsy Avenger. Ultimately, this Jaeger is an upgraded variant of Gypsy Danger, the Jaeger which Raleigh Beckett (Charlie Hunnam) pilots in Pacific Rim. So, it looks like Jake will be just as handy with a Jaeger as Idris is in the first film!
What's It All About?
So far, we know that Pacific Rim: Uprising will take place 10 years after the events depicted in the first film. Here's what else we know:
"It's been ten years since The Battle of the Breach and the oceans are still, but restless. Vindicated by the victory at the Breach, the Jaeger program has evolved into the most powerful global defence force in human history. The PPDC now calls upon the best and brightest to rise up and become the next generation of heroes. When the Kaiju threat returns, we will be ready."
More to Come
However, if this isn't enough information for you, fear not! You only have to hold out a little bit longer to get more details on the sequel. This promotional poster was released, most likely as a teaser, before the film's highly anticipated panel at New York Comic Con next week. It's believed that more info on the film will be revealed during the panel. It's even expected that the first full trailer for the film will drop during the Con. So fans, keep your eyes peeled!
Pacific Rim: Uprising is set to hit cinemas on March 28, 2018. Are you excited to see the film's panel at NYCC? Do you think you'll go see the sequel? Let us know in the comments below!