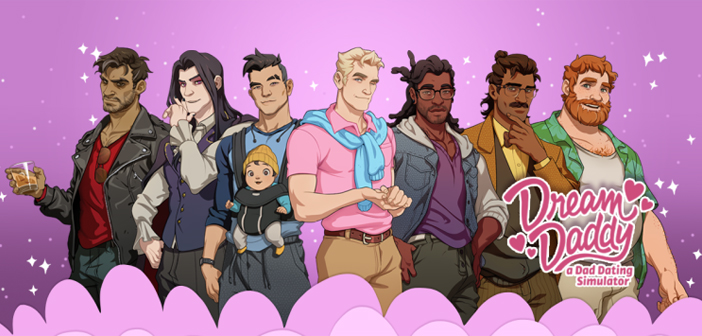 Who Is Your Dream Daddy? – Quiz
Listen, every waking moment of my life since the project was announced has been about Dream Daddy. With 7 very hot Dads to choose from each with their own personalities, looks and families – pickinga favourite has been really hard! Like really hard!
If you've been suffering with the same problem as me well fear not! I've spent ages calculating and analysing these hot Dads! Excruciatingly observing every single little detail about them! One might even say obsessively so! Those people would be accurate and correct, I am a man obsessed!
So take the Dream Daddy quiz and find out what Dad is right for you!
[playbuzz-item item="ddfd2ec1-fc96-4fde-8d85-85bce0defa07″ info="true" shares="true" comments="false" recommend="undefined" format="personality-quiz"]
Editor-in-Chief, part-time super villain and hoarder of cats. If you can't find me writing, I'm probably in the kitchen!