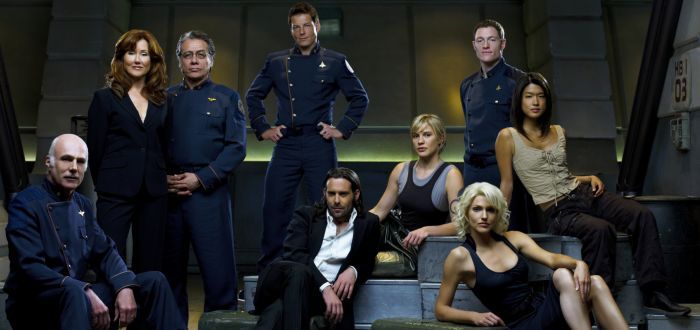 It's SyFy's 25th anniversary this year and they're planning a lot of cool stuff for San Diego Comic-Con. There's the usual panels for their current shows. But there's also Orlando Jones getting ordained so that he can marry people!
The most interesting thing is a reunion panel of Battlestar Galactica. The actors will be joined by showrunner Ron D. Moore. Other than that there are no details about which cast members will be part of it, presumably most major players like Edward James Olmos, Katee Sackhoff, Mary McDonnell, Tricia Helfer, or James Callis to name a few.
All of this has happened before, and it will happen again. A month ago there was a similar reunion panel held at ATX Festival. In that panel Moore admitted that the cylons never had a plan, that line was added to the intro because it was cool.
I'm looking forward to seeing how that panel goes down. And since this is Battlestar Galactica I can only finish this article by saying the following:
SO SAY WE ALL!
Angry Spaniard, adoptive Irishman. Writer, reader, tea drinker and video game player/designer.