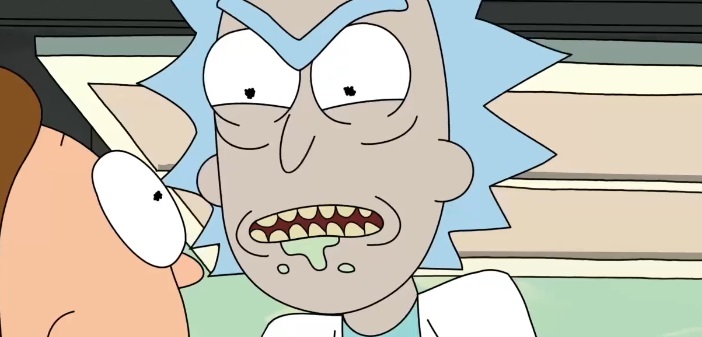 Rick And Morty Season 3 Trailer
Wubba Lubba Dub Dub
Pickle Rick is back motherf**kers!!! Okay I'm calm now! I'm breathing! The Rick and Morty season 3 trailer did just drop though so that's why I'm a little on edge. The first episode of the third season actually aired a few weeks ago.
Details since then have been a little all over the place with series creator Dan Harmon explaining the length process in creating the show. Harmon addressed fans who were pressing for more details on the next season. The trailer for that season has just been released and as Rick promised, it's a whole lot darker.
https://www.youtube.com/watch?v=DeAw6aXHzcY
Rick and Morty is Adult Swim's most scientifically accurate animated comedy. Created by Justin Roiland and Dan Harmon, it catalogues the bizarre misadventures of a bored scientific genius/drunkard and his socially awkward grandson, Morty. Their exploits tend to have unintended consequences for Morty's dysfunctional family, especially his unfailingly mediocre father, Jerry.
From the trailer we can see a Mad Max: Fury Road style episode coming. There's also a cyborg Summer, Jerry is still in the picture and the closing moments indicate some bonding time with Beth and Rick. Awh yeah!
Rick and Morty season 3 will air from July 30th on Adult Swim.
Editor-in-Chief, part-time super villain and hoarder of cats. If you can't find me writing, I'm probably in the kitchen!