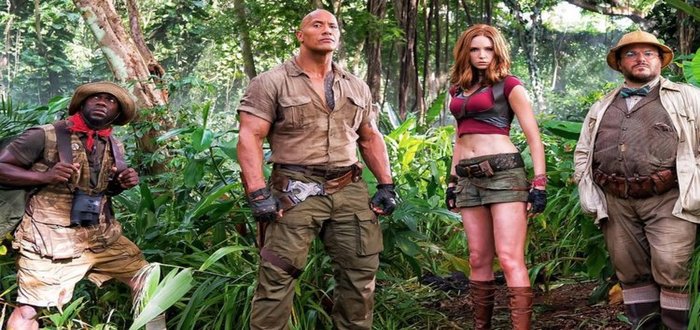 This Ain't Your Daddy's Jumanji
I'm sure you, like myself, have had the release date of the Jumanji sequel marked in your calendar since it was first announced, so prepare yourself  for what will surely be the highlight of your month. The film's official Twitter account has given us a first look at the upcoming film in the form of a teaser for the trailer that is scheduled to be released sometime today.
Staring Dwane 'The Rock' Johnson, Jack Black, Kevin Hart, and Karen Gillan the film will take place inside the titular boardgame as we get flashes of elephants, hippos, rhinos and The Rock flinging some dudes around. Looks like good wholesome fun.
Jumanji: Welcome to the Jungle is scheduled for release December 20th and… wait wasn't The Rock already in a movie called Welcome to the Jungle? Huh, turns out it was called The Rundown in America. Yeah that movie was actually pretty good, you should definitely watch that too. Wait where was I? Oh yeah and it'll be directed by Jake Kasdan of Sex Tape and Bad Teacher fame.
A game for those who seek to find, a way to leave their world behind. See the Jumanji: Welcome To The Jungle trailer tomorrow! #JumanjiMovie pic.twitter.com/hpN6IM5Rc7

— Jumanji (@jumanjimovie) June 28, 2017