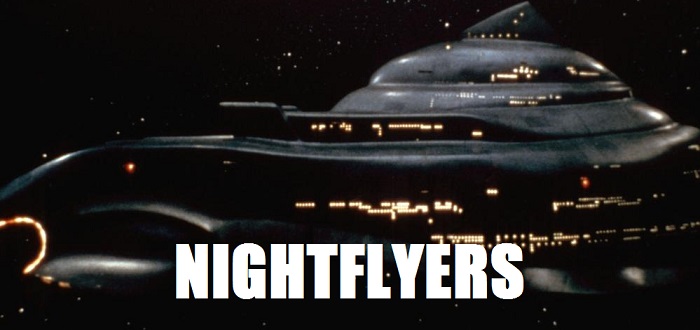 A Nightflyers series pilot has been green lit by SyFy. The show is a supernatural thriller based on the 1987 film of the same name. Originally written as a novella in 1980 by George R.R. Martin (Game of Thrones) and then turned into a short story in 1985 by George. The original novella was turned into a film by Robert Jaffe who will serve as a producer on the new pilot.
According to Deadline, there is a writers room being set up for the series. They would be hoping to generate some scripts just in preparation of the series being picked up. The pilot episode is written by Jeff Buhler and has the following description:
Nightflyers is set in the future on the eve of Earth's destruction. In the hope of making contact with alien life, eight maverick scientists and a powerful telepath embark on an expedition to the edge of our solar system aboard the Nightflyer, a ship with a small, tightknit crew and a reclusive captain. But when terrifying and violent events begin to take place, they start to question one another — and surviving the journey proves harder than anyone thought
Nightflyers is the second George R.R. Martin intellectual property picked up by SyFy, Wild Cards already had been optioned. Due to the fact that George is under an exclusive deal with HBO, he will not be a part of either series.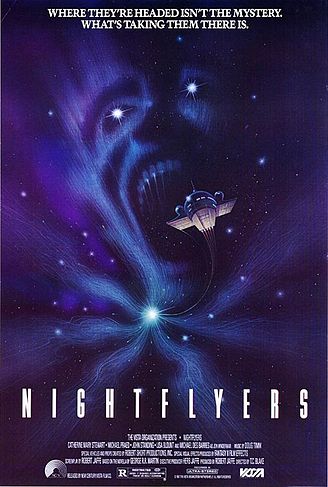 Bill McGoldrick, EVP Scripted Development for NBCUniversal Cable Entertainment had the following to say: "We are looking forward to diving deeper into George R.R. Martin's chilling world of Nightflyers. The script that Jeff [Buhler] delivered encapsulates this classic sci-fi horror story and adapts it to a platform where we can truly explore the depths of madness."
With a writers room being established already, it appears that the series may get more than a green lit pilot. Only time will tell of course.
What do you think about this new project? Is it a story you're interested in seeing? Are you disappointed that George R.R. Martin won't be involved? Let us know in the comments below.