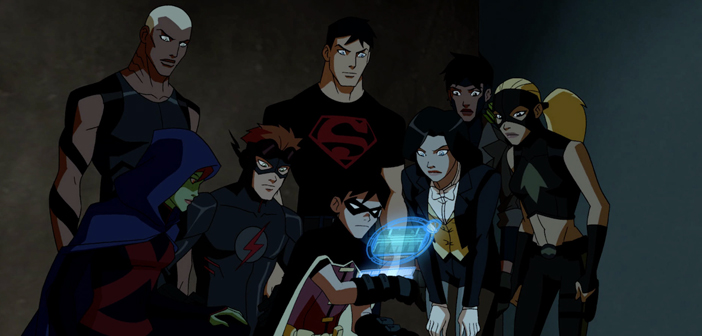 Hello Megan!
Listen I know you're just as mad for Young Justice news as I am. Since the announcement the show was returning for a third season I've been hunting down even the smallest tidbit of news.  Well at AwesomeCon, Nolan North spoke about the next season's progress.
North, who plays Robin, was speaking about developing relationships with his fellow cast, in particular Aqualad, Khary Payton. Payton was keen to get the fans excited about season 3 even before it was confirmed.
While talking about working with the others, North mentions their progress so far:
At #AwesomeCon, @nolan_north revealed they've recorded five episodes of #YoungJusticeOutsiders so far. #YoungJustice pic.twitter.com/dDx0zp95c0

— Young Justice Wiki (@YJWiki) June 20, 2017
There were at the time of recording, 5 episodes recorded. We also know that season 3 will be titled as Young Justice: Outsiders. Young Justice finished in Spring 2013 and the second season saw the animated feature cancelled. The series brought together Robin, Aqualad, Superboy, Ms. Martian and Kid Flash together with Artemis and others as a group of young heros waiting their time to join the Justice League. As a team they were to focus primarily on covert observation missions, reporting back to the League but wound up entangled in evil plots more often than not. Just over 3 years later Warner Bros. confirmed that there would in fact be a third season.
We are going to have wait until 2018 though before it airs. Well we're halfway through 2017, so only 6 more months to go roughly…
Editor-in-Chief, part-time super villain and hoarder of cats. If you can't find me writing, I'm probably in the kitchen!