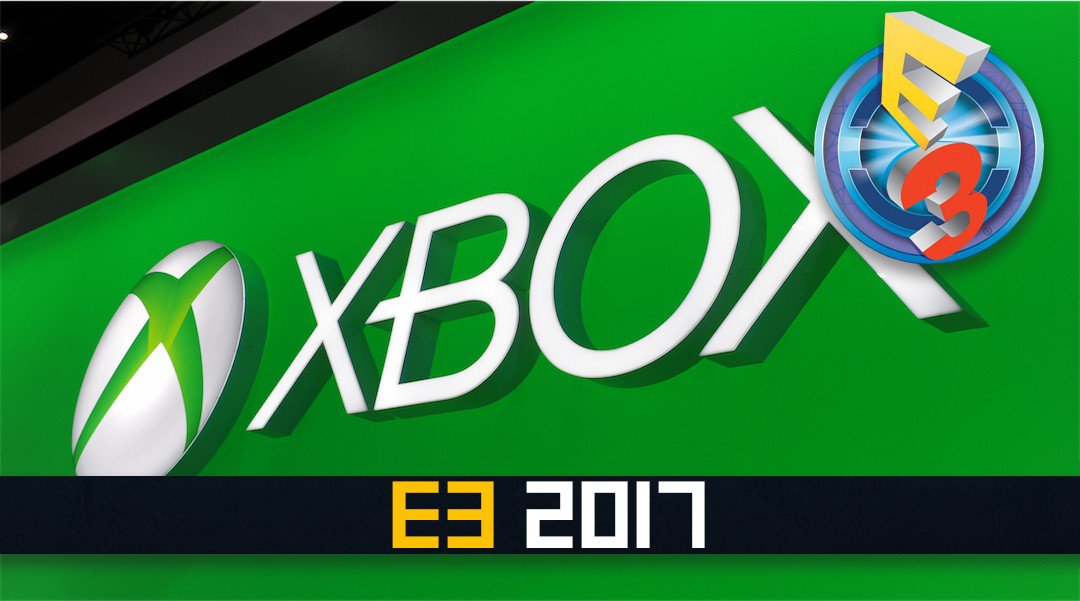 Let's Talk About X-Box Baby
With over 42 games announced during Microsoft's E3 2017 conference – 22 of which were console exclusives – it's safe to say their brief did not disappoint. Under the atmospheric green lights of the Galen Center, Microsoft took both fans and critics alike by storm with almost 2 hours' worth of killer announcements. If you couldn't stay awake for the entire conference, fear not, because we at The Arcade have you covered.
Here's all the highlights from Microsoft at E3 briefing.
No Power Greater Than X
As expected, the show opened with the head of Xbox, Phil Spencer, unveiling the newest addition to the Xbox family: The Xbox One X. Described as "the most powerful console ever made", the Xbox One X will be capable of running games at 4K resolution, has 12 gigabytes of DDR5 memory and boasts 6 teraflops of GPU compute power; in other words its specs are extremely impressive and it puts the PS4 Pro to shame.
Along with this, the Xbox One X will be the smallest Xbox yet and will have a liquid-cooled vapour chamber to power the console, pretty cool, right? The console will cost roughly €500 and will be yours to buy on November 7.
Forza Motorsport 7
Next up fans were given a glimpse at just how powerful the Xbox One X will be with a world premiere of Forza Motorsport 7 – which will be an exclusive for Xbox One and Windows 10. Set for release on October 3, this high end racer will put Xbox One X's 4k resolution to good use.
Metro Exodus
Also unveiled at the conference was Metro Exodus, the third instalment in the post-apocalyptic, first person shooter series, available to buy next year. Loyal to its predecessors, the demo shows derelict landscapes inhabited by mutant animals, but also gives an insight to new features the game will offer, such as the ability to hitch a ride on moving trains.
Assassin's Creed Origins
The latest feature in Ubisoft's popular franchise will be set in ancient Egypt, giving players the chance to scale pyramids and explore desert lands. Assassin's Creed Origins will also include a new hero named Bayek who can command birds to survey his enemies (SO cool!). The game won't be an Xbox Exclusive and will hit PC, PlayStation and Xbox One on October 27 and will later be released on Xbox One X on November 7.
Playerunknown's Battlegrounds: Console Exclusive
One of the more exciting announcements of the night was the news that one of the most popular PC games at the moment was coming to Xbox as a console exclusive later this year. Judging by the hype this survival based MMO has already generated, Playerunknown's Battlegrounds is definitely one to keep your eye on.
State of Decay 2
Soon after, it was also revealed that the sequel zombie survival game, State of Decay 2, would be launching exclusively on both Xbox and PC next year.
Minecraft
Minecraft fans were spoiled during Microsoft's E3 conference when it was announced that the game was getting a full 4k update thanks to the Xbox One X. Even more exciting is the promise that the popular sandbox game will become unified across all platforms – including the Nintendo Switch – on a codebase level, allowing the possibility of cross-play.
Sony has decided to block this feature on PlayStation.
Dragon Ball Fighter Z
Providing one of the most aesthetically pleasing experiences a fighting video game can offer, Dragon Ball Fighter Z drops in early 2018.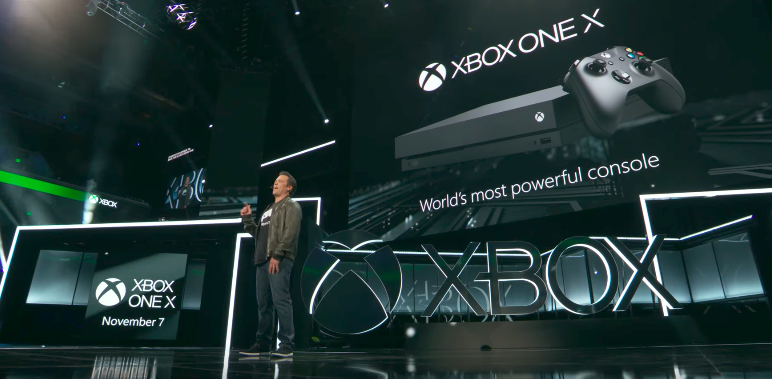 Sea of Thieves
One of the most surprisingly pleasant announcements was undoubtedly the new Xbox One and Windows 10 exclusive, Sea of Thieves, a co-op pirate game which allows players to roam the sea and explore islands in search of treasure, all while manning their own pirate ship and engaging in combat with other ships. With stunning visuals and a relatively unique gameplay, this game has gained a lot of attention since its unveiling.
Life Is Strange: Before the Storm
A long awaited Life Is Strange prequel was finally announced at Microsoft's E3 conference. It will consist of three episodes that will focus on the life of Chloe Price before Max's return to Arcadia Bay, the first of which is set to launch on August 31.
Crackdown 3
What's better than the launch of an awesome Xbox One and Windows 10 exclusive? The launch of an awesome Xbox One and Windows 10 exclusive featuring Terry Crews of course! Just sit back and enjoy the trailer. Crackdown 3 is set for release November 7.
Xbox Backwards Compatibility
Xbox has put a strong emphasis on backwards compatibility since the launch of its Xbox Backwards Compatibility Programme two years ago, and has over 385 backwards compatible games in its library today. This is only set to increase, as it was announced during the conference that original Xbox titles will now be included in the Backwards Compatibility Programme.
Anthem
After nearly two hours, the show finished out with gameplay footage of BioWare's new game, Anthem, which is another post-apocalyptic role playing game with breath-taking visuals.
Words by Kayleigh McCoy