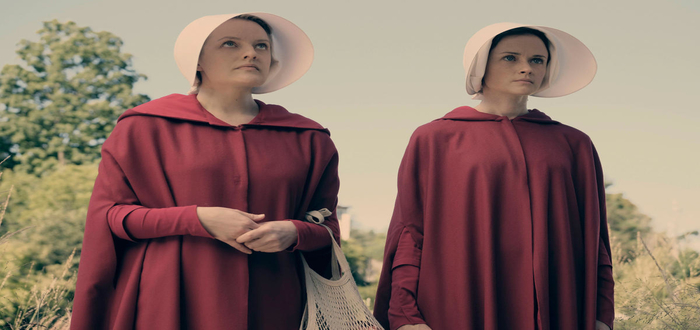 Hit 'Handmaid's Tale' Coming To Irish Viewers
It's the news we've been waiting for; Channel 4 is set to air the latest lavish adaptation of Margaret Atwood classic The Handmaid's Tale. Whether you're a sci-fi nerd, an Atwood scholar or just love to be watching the most talked about shows, you'll want to catch this.
The story centers around a scary imagined past where in a supposed attempt to save women's suffering at the hands of randy men, sex and even relationships have been restricted. Government officials with secret titles have women living with them but they only provide basic services such as cooking and cleaning. Except of course the Handmaids, who have a very specific role.
Adaptation
In a time of increased world power conservatism, with Donald Trump , and even Theresa May in the UK, clamping down walls on gender role, the views behind this society are almost realistic. The restriction of reproductive rights in the US may be something to draw on in this adaptation.
The show has become a hit in the US since it began streaming on Hulu on the 26th of April and has even been granted a second season. Starring as main character Offred, Mad Men 's Elisabeth Moss leads a pretty hefty star cast, which also includes Joseph Fiennes and Alexis Bledel.
Viewers can begin catching up on the hype from May 28th on Channel 4.