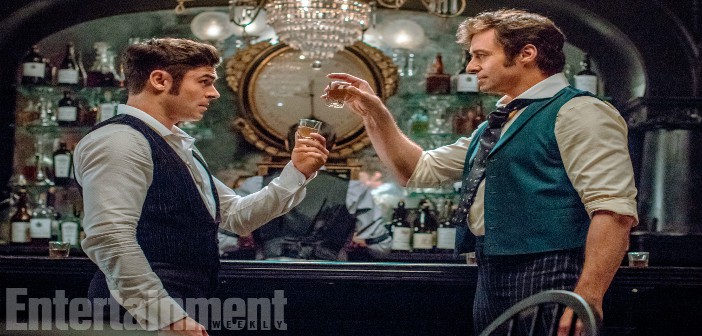 The Greatest Showman, starring Hugh Jackman has had a rough start ever since it was pitched, stuck in a seven-year long development. But now it seems to finally be getting places as the first image for the film has been released. The film is directed by Michael Gracey and is written as an original musical.
First look of the film shows Hugh Jackman as P.T. Barnum. Alongside Michelle Williams, Zac Efron, Rebecca Ferguson and Zendaya.
The Greatest Showman tells the story of P.T. Barnum, known as the father of what we know today as the modern circus. The story begins from Barnum's impoverished upbringing, to the days of his success as a showman, opening the first ever circus performance in New York, along with his business partner, played by Zac Efron.
Hugh Jackman, looking great as Barnum, has this to say about The Greatest Showman:
"Up until La La Land, everyone was saying there hasn't been an original musical in 23 years. So the prevailing thought in Hollywood was, unless you have a brand people know, it's not a done thing. So it just took a long time. This was a time in America where puritans kind of ruled and the circus was the equivalent of some dark-alley-strip-show kind of thing."
We should probably expect to see a trailer drop soon!
The Greatest Showman hits theatres December 17.
Have any thoughts on the film? Let us know in the comments below!
Doing a little of this, a little of that. If you see me holding a camera, run!