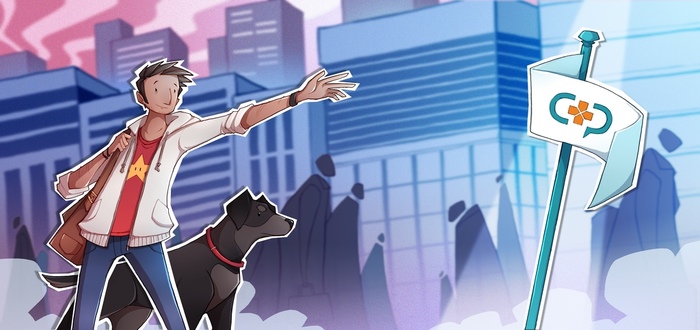 It's no doubt that mental health has become a major issue in today's society. According to statistics, 14% of all the worlds health issues are mental problems. These problems can range anywhere from depression and anxiety to eating disorders. The only way to fight these issues is to seek help for them. Which is why it's so very important to raise awareness to give help and information to those who need it. So if there is a way to make this information more accessible, such as pairing the information with video games, it's worth looking at, right? As luck would have it, that is precisely what 'Checkpoint' intends to do.
'Checkpoint' is a proposed webseries by Dr. Jennifer Hazel dedicated to both mental health and video games. Using testimonies from journalists, developers and content creators within the gaming community, they intend to shed some light on mental health issues and the ways games can help.
Amongst the lineup of speakers we have Josh Scherr, writer for the critically acclaimed Uncharted series. Speaking in a press release promoting the project, Scherr said: "I first became familiar with Dr. Jennifer Hazel's work after watching her presentation from the 2017 Game Developer's Conference entitled 'Invent a Game, Reinvent Yourself.'
"As someone who not only plays video games, makes video games, and dealt with a nasty panic disorder, the presentation spoke to me – and it's something I wish I'd seen back in 2001, when I was going through the worst of it. Feelings of shame, fear, and helplessness are all too common among those suffering from mental health issues; often, it makes taking that first step towards seeking help incredibly difficult. Easy to access resources, such as this video series, are often invaluable in helping people get past that initial hurdle, and as such, can be life-changing (if not outright life-saving)."
If fully funded, 'Checkpoint' will produce 2 series of videos. The first season will deal with the basics of mental health and cover all types of issues including depression, anxiety, personality disorders, eating disorders, bipolar disorder and addiction. The second series will expand on the topic, analysing the psychology of game heroes and how mental illness is portrayed within the medium.
Speaking in a press release for the series, Dr Hazel explained: "The gaming community has embraced our work with open arms. They have helped us get to where we are and we hope that what we provide makes it all worth it. Gaming brings people together, there's evidence to prove games can treat anxiety, depression, improve mood, and so much more. We truly believe that we can improve the lives of people all over the world by using the wonderful power of video games – and that this is the community which will help us do it."
From my personal experience, games are a great help in times of trouble. Games are all about escapism. When life is hard, it's nice to be able to unwind in a world that isn't your own. Furthermore the friendships and communities built around gaming can be a fantastic source of strength. There is no doubt in my mind that video games improve ones mental health. And now I have a series to give me facts to prove it!
If you'd like more information, head over to their Kickstarter right now. There are only a few days left to hit their 55,000 AUD goal. I know I'll certainly be supporting this project. I cannot wait to see what this series has in store. What about you, will you be backing this? Let us know in the comments below!