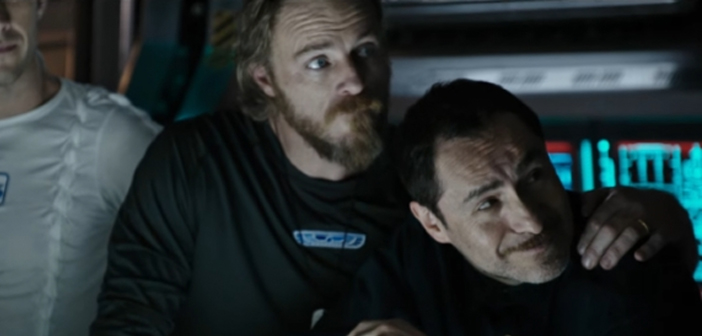 Demian Bichir has explained his Alien: Covenant character will be in a same-sex relationship with another crew member.
Bichir who plays Sergeant Lope will be onboard the ship with his partner Hallett portrayed by Nathaniel Dean. This will mark the first appearance of a same-sex couple in the Alien franchise.
Bad-ass Soldiers
Bichir highlighted that despite the relationship, 'Before partners, before husband and before lovers we are professionals and we know we can't cross that line because that would be the difference between dead and alive'. He went on to further add that 'The thing within this film is that we don't really italicize it. You know, it's just a thing, they're just two men who love each other and they're happy to be bad-ass soldiers.'
It's certainly positive to see more portrayal of diverse relationships in mainstream cinema. However it's imperative that they be handled with care. Judging by what Bichir had to say, the relationship certainly feels more natural, acting to flesh out characters rather than being tacked on for the 'sake' of appearing to diversify.
Alien: Covenant releases in Irish cinemas May 12.
Editor-in-Chief, part-time super villain and hoarder of cats. If you can't find me writing, I'm probably in the kitchen!