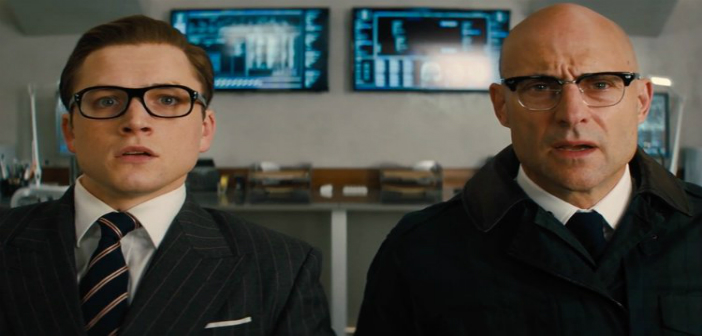 It you loved the first Kingsman: The Secret Service as much as I did, then I'm sure you're just as excited for this new sequel. Kingsman: The Golden Circle.
The new trailer shows some pretty harrowing scenes, like the destruction of the Kingsman's base, discovered by Taron Egerton's Eggsy and Mark Strong's Merlin, some action sequences and Colin Firth. That's right, Colin Firth is back – somehow. His involvement was announced in the summer of last year, in a revelation that surprised us all – after all, he was shot in the head. But it's okay, because he has an eye-patch.
Check out the trailer below!
Taron Egreton and Mark Strong headline the film, returning as Eggsy and Merlin respectively. They are also joined by Colin Firth, Julianne Moore, Jeff Bridges, Channing Tatum and Halle Berry.
The Kingsman travel to America, after their headquarters has been destroyed and must battle The Golden Circle, headed by Moore's Poppy, the film's new criminal mastermind.
The film hits cinemas worldwide on September 22, 2017.
Looking forward to Kingsman: The Golden Circle? Let us know in the comment below!
Doing a little of this, a little of that. If you see me holding a camera, run!