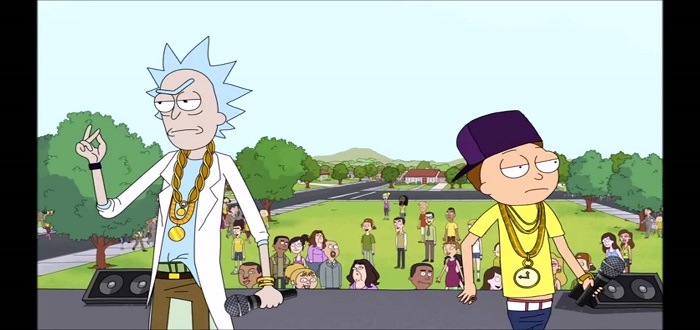 Get Schwifty -Rick and Morty – Track of the Day
It's almost the weekend! Rick and Morty has a new episode! So get Schwifty!
We may not be able to taste the limited edition Mulan Sauce, or make our worst enemies smell our farts, but we can spend two brand new days off doing what we like, much like Rick Sanchez. If you don't get any of that sentence, go check out the once off Season 3 episode that was aired last weekend. Alternatively you can check out Declan's rundown here.
Whether or not you understand anything I've just said or not, you can listen to this sick track from last season. Furthermore, you can hang around your room/house without your pants if you so wish as Rick tells you to (provided there's no objections from others).
Urban Dictionary defines Schwifty as "Getting crazy horny at parties and/or clubs, usually while extremely high. Typically involves taking off your pants and your panties." So once there is consent, feel free to use your weekend to do that, and be safe people.
Rick and Morty season 3 will return in July.