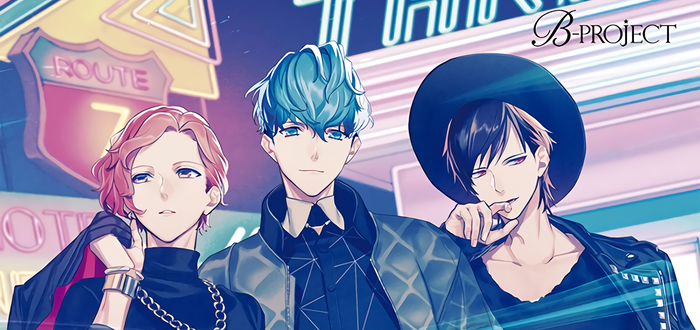 'Needle No.6' – THRIVE – Track Of The Day
Today's track is brought to you by my own personal frustration and desperation!
It's no lie to admit that anime idol boys are my greatest weakness, and one of my favourite groups is definitely B-Project's THRIVE! So when it was announced back in January that the group was releasing two new singles, you best bet I placed my CD pre-order as soon as the listing went up. Both the CD's title track 'Needle No.6', and 'Tick-Tack' were due for release February 22nd, and of course they released on time, no problems there!
Except, here I am in mid March and my pre-ordered copy (that shipped early might I add) is lost in the post! Utterly tragic, I know. But thanks to the joys of the internet, there are multiple uploaded versions by kind fans so my miserable weeb ass can still enjoy and revel in some much needed idol boy goodness, and obviously if you love yourself, you definitely should too!
Not only is the title track even more amazing than the short preview clip was, but the second single was just as incredible. You can check out 'Tick-Tack' here, but I just really wanted to focus on 'Needle No.6' today since it's probably my favourite.
https://www.youtube.com/watch?v=ErNtDQFerm0
Honestly, out of the four (yes four) idol groups that make up B-Project's 12 member group, THRIVE is by far my favourite when it comes down to their seiyuu (Toshiyuki Toyonaga, Natsuki Hanae and Kazuki Kato), as well as character personalities and music genre.
Just perpetually screaming about fictional boys