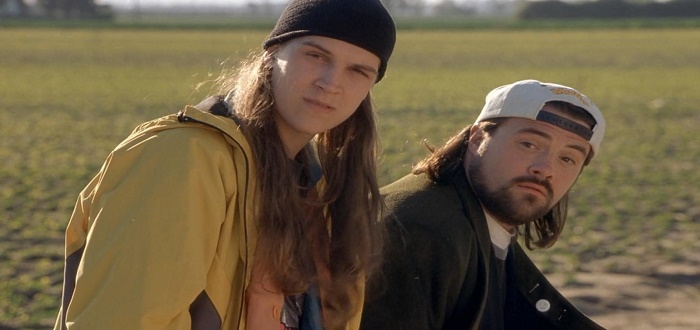 Kevin Smith To Bring Back Jay and Silent Bob
Writer, director, producer, podcaster and super nerd Kevin Smith has announced his next project – Jay and Silent Bob!. Taking to social media, Smith informs his fans that his next project will be a Jay and Silent Bob film. Many thought it would be Clerks 3 or Mallrats 2, but both projects have hit snags and are now on the back burner.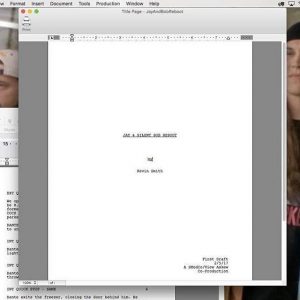 Kevin wanted to enter his past, and so he has decided to bring his hetero lifemate Jay, back to the big screen. He explains on Facebook that "this is not a drill" so it's official – Jay and Silent Bob Reboot will be his next film project. Jay and Silent Bob Strike Back was released in 2001 and is the only movie that focuses on the two friends in the Askew-niverse.
He originally wanted to do a third Clerks film, but sadly one of the four leads has opted out of the film. Then he tried to do a sequel to Mallrats, which then turned into a limited TV series, but he hasn't been able to find a network to sell the show to. After working on the CW shows and other film projects, he feels he wants to "play with [his] old toys" again.
I feel a bit disappointed that it appears that Clerks III and the Mallrats series are currently dead, however, I am very excited to see what lies in store for Jay and Silent Bob. Here is what Kevin Smith himself said on the topic:
Mind you, I'm not complaining: nobody gets to make EVERYTHING they wanna make in this business (do they?). And I've been lucky to make anything at all, there's so much competition out there, so many much cooler ideas from fresh folks. And besides: I had #comicbookmen and then @tuskthemovie and @yogahosers (which all came together so crazy quickly), and the podcasts and #fatmanonbatman. With all of that, how could I bitch about no Clerks III or Mallrats 2?
The premise of this new film finds Jay and Silent Bob having to return to Hollywood to stop a Bluntman & Chronic reboot. Smith calls it "a tongue-in-cheek, silly-ass satire that pokes fun at the movie business's recent re-do obsession". That sounds like a movie I can go to and enjoy the heck out of!
Kevin Smith is someone I respect and look up to. He is the reason I began podcasting and the reason I strive to do what I love. His movies have been a big part of my life ever since I first saw Clerks. If he is making a film, even if it's considered a bad one by critics, I will be seeing it. Many will say that you should never meet your heroes, but I had the chance to meet him and Jason Mewes briefly and both were extremely pleasant. Mewes and I even had a short conversation while I received an autograph from him. So for me, this movie will be a wonderful and entertaining night out.
Are you ready for more Jay and Silent Bob? What is your favourite Kevin Smith film? Let us know in the comments below.