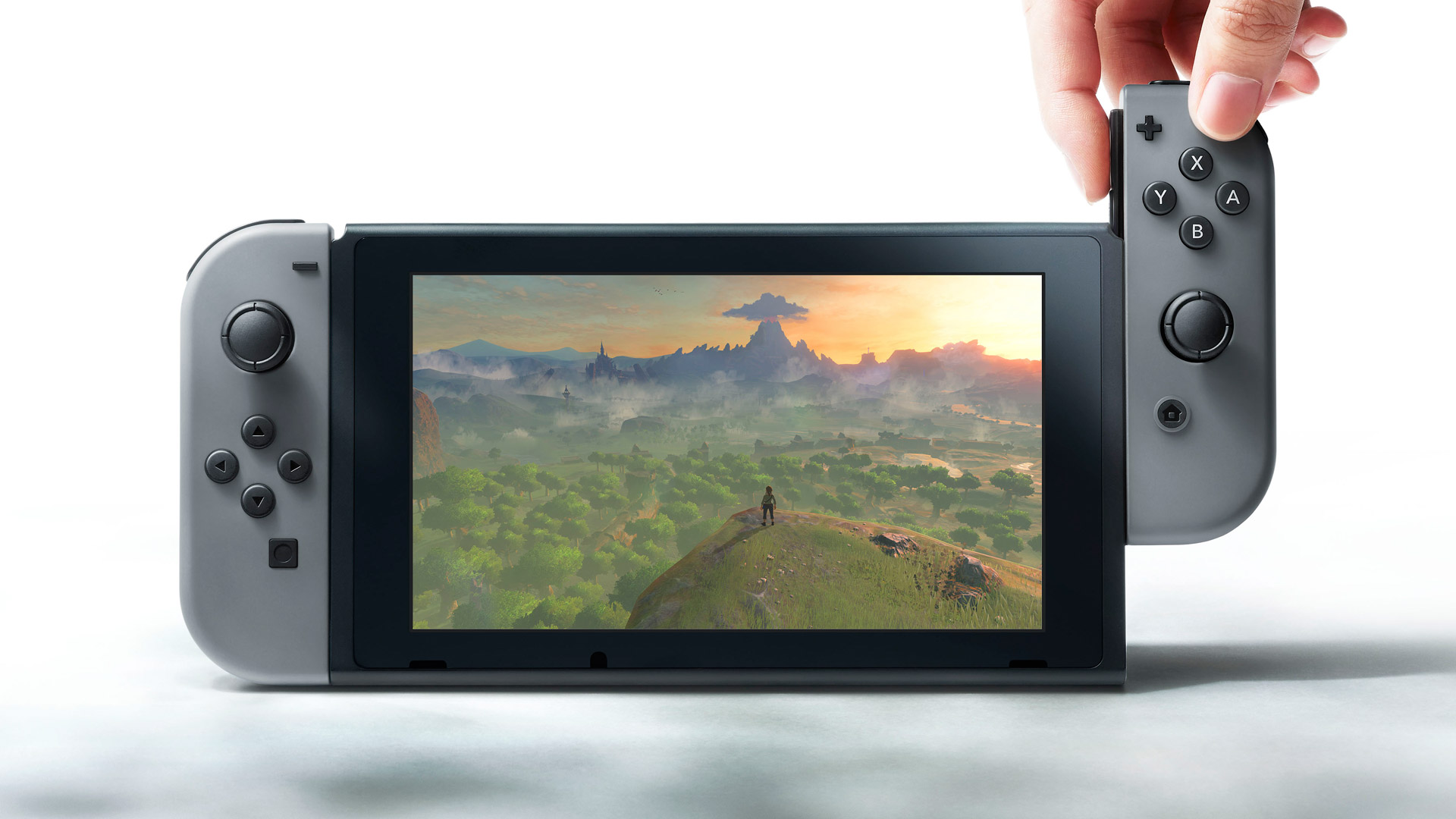 If you were anything like me last night then you slept right through the Nintendo Switch presentation! Curse our damned need for a healthy 40 winks! Don't worry though, I've scoured through the presentation to pull you the essential information just for you!
No TV Needed
Nintendo Switch doesn't need to connect to a television. The 6.2 inch screen can sit on it's own kickstand or can be detached for snuggle sessions on the couch. This handheld screen puts out a 720p display. The screen will also respond to touch! Goodbye stylus pen hello finger!
Batteries Included
One of the biggest concerns Nintendo fans had when the Nintendo Switch first debuted was the battery. Fully charged Nintendo are claiming the Switch will operate for six hours. The proviso here is that those 6 hours will depend on usage and software. "The Legend of Zelda: Breath of the Wild can be played for roughly three hours on a single charge".
The handheld can be charged while playing and will operate using a USB Type-C phone charger cable. That's the standard phone cable most of us have lying around the house.
Dock Talk
The 'Nintendo Switch Dock' is where the device will sit when not in handheld mode. Popping it in here also allows it to connect to your TV. On the big screen the device can output to 1080p. Nintendo are boasting the interchangeability and how easy it will be to game on the go and on the couch in an instant.
Short Memory
Okay this is where I got a bit sketchy. It's internal memory is a miserable 32GB (come on Nintendo?!). That can be expanded with the use of microSDXC cards. Who needs to take precious family photos, steal that 1TB card from Mom, she's not even using it!
Oh Joy!
You can't talk about Switch without talking about the controllers. The Joy-Con attach and detach from the Switch to make for different gaming experiences. While stuck to the side they add an additional analog stick as well as four buttons. On their own they'll operate wirelessly. They also boast  some nifty features. The left has a 'capture' button too should you wish to screenshot a fond gaming memory. The right controller as an AR camera which will measure distance between it and the player. It also has an NFC reader/writer which will recognise Amiibos. Both controllers have vibration features.
Regional Freedom
Your Nintendo Switch will not be region locked! Want to play a Japanese title on your EU Switch? You can play a Japanese title! It won't be backwards compatible though! Your Wii U games won't be going into this bad boy!
On release it will be available in two styles, classic grey or red/blue. It is available to pre-order now and you can expect to shell out €329.99 for that privilegecome March 3rd. Nintendo have stated that The Legend of Zelda: Breath of the Wild will be available with the release.
Can we just stop to appreciate the box art for a second:
As well as their own stuff Nintendo highlighted just some of the companies they are working with.The company went on to state that there are currently over 80 titles in development for the console.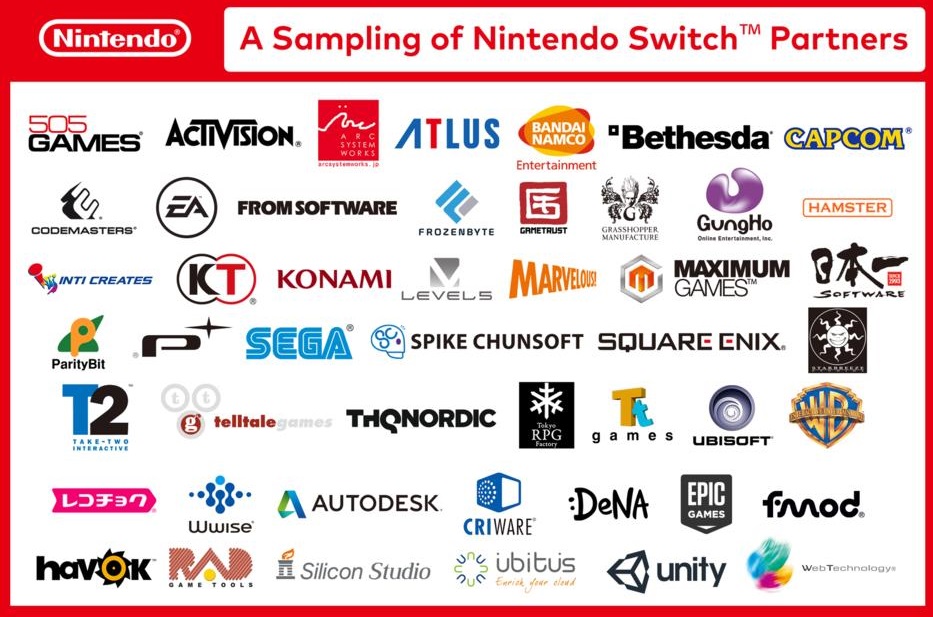 Some of the titles include:
Splatoon 2 
Fire Emblem Warriors
The Elder Scrolls: Skyrim
Mario Kart 8 Deluxe
Xenoblade Chronicles 2
FIFA
Skylanders Imaginators
Minecraft
You can catch the entire presentation below:
https://youtu.be/Ntzz8O7SpWs
I've already gone and pre-ordered my own! Let us know in the comments; will you be picking up the Nintendo Switch?
Editor-in-Chief, part-time super villain and hoarder of cats. If you can't find me writing, I'm probably in the kitchen!