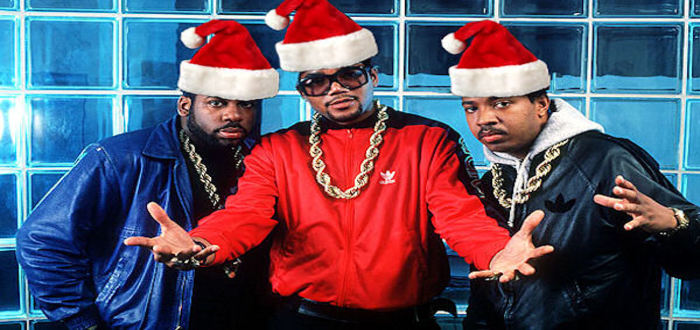 'Christmas In Hollis' – Run-DMC – Track Of The Day
From today until December 25, I'll be selecting my favourite Christmas tunes and posting them daily on The Arcade; they may not be obscure per se, but many are rarely on Christmas compilations or piped through shopping center speakers.
Let's begin with this 80s classic by pioneers from Queens, New York! Run-DMC, along with Bruce Springsteen, Stevie Nicks, Madonna and other icons, helped raise funds for the Special Olympics by recording a compilation album called A Very Special Christmas. While everyone else opted for covers, 'Christmas In Hollis' is the only song originally written for the project. It also comes with a hilariously dodgy video directed by newcomer Brett Ratner.
Run-DMC gsve us a lifelong party anthem about jovial celebration and how important it is to eat, drink and be merry sy this time of year. As Argyle said to John McClaine in Die Hard: "This is Christmas music!"