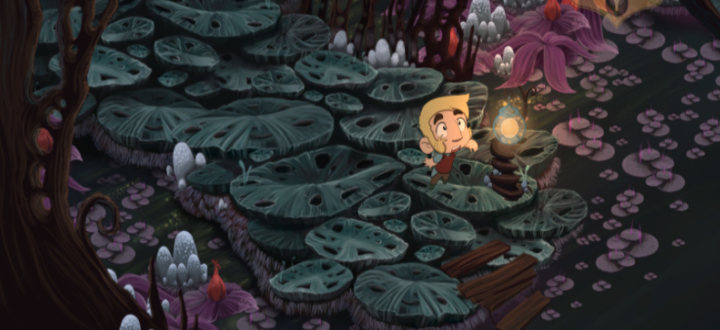 Irish-Made Game 'The Little Acre' Releases Today!
The Little Acre has launched today on PC, Xbox One and PlayStation 4! An Irish creation, it's a traditional point and click adventure game with hand drawn animation and, we have to say, the animation is just gorgeous.
From the minds of Pewter Games, you will play as Aidan and his daughter Lily, whose life in rural 1950s Ireland is turned upside down by the disappearance of a loved one and the discovery of a mysterious world populated by strange creatures.
There is a launch discount currently on offer across Steam, GOG and Humble for PC users and via the PlayStation and Xbox stores for console users. Make sure to grab it while the offer lasts! If that and the wonderful, unique art wasn't enough to tempt you to buy it, PC users will automatically get a digital art book with their purchase and console owners can download it for free from ISSUU.com!
Pewter Games Studios was founded in 2013 and is based in Dublin, Ireland.
What do you think? Is The Little Acre on your Santa list? Let us know in the comments!