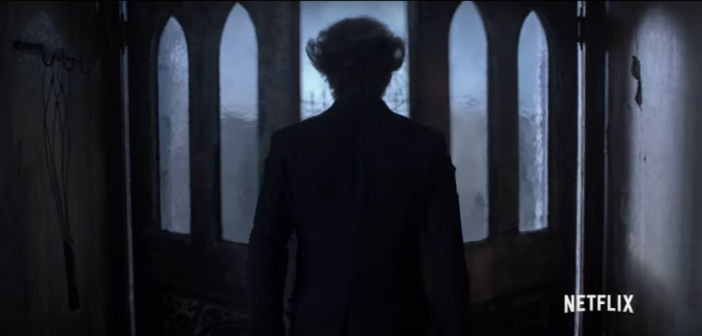 Netflix Releases Official A Series Of Unfortunate Events Trailer
The clock is ticking on this year. The one thing tiding us over is the promise of Netflix's A Series of Unfortunate Events. I am scrambling for every sneak peek and behind the scenes information I can find.
A new, longer official trailer has been released and it shows a real look into what is in store for the Baudelaire children. Not to mention a proper look at Neil Patrick Harris' potentially amazing Count Olaf. The trailer sees him donning various disguises and violently teasing the Baudelaire's in every way conceivable.
The official synopsis for the show reads: "Based on the internationally best-selling series of books by Lemony Snicket (aka Daniel Handler) and starring Emmy and Tony Award winner Neil Patrick Harris, A Series of Unfortunate Events recounts the tragic tale of the Baudelaire orphans — Violet, Klaus, and Sunny – whose evil guardian Count Olaf will stop at nothing to get his hands on their inheritance. The siblings must outsmart Olaf at every turn, foiling his many devious plans and disguises, in order to discover clues to their parents' mysterious death."
In the words of Warburton's Lemony Snicket from the previous teasers: "The world is vast and full of wonders. So on Friday, the 13th of January, please… watch something else."
Are you excited to see Netflix's adaption of the series? Let us know in the comments below!
Doing a little of this, a little of that. If you see me holding a camera, run!