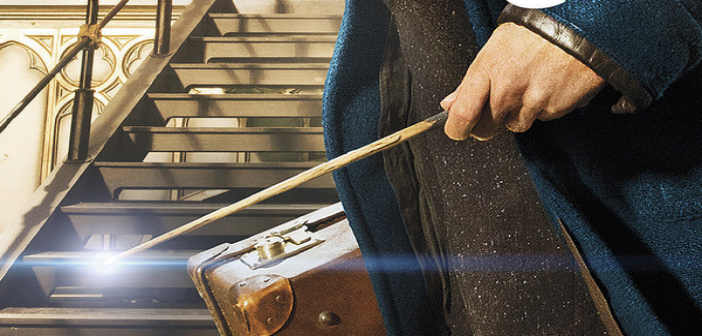 We all know by now that Oscar-winning actor Eddie Redmayne will star in the upcoming  Fantastic Beasts and Where to Find Them. However, in an interview with EW, he spoke about his surprising involvement in choosing his character's wand.
A lot more effort and thought went into choosing the wand than simply popping over to Ollivander's shop. Redmayne said he was heavily involved in the process. He wanted a wand that reflected the character. Newt Scamandar is a magizoologist who has seen quiet a few adventures in his time. Redmayne chose a wand that reflected his eccentric personality. He did this by having deep discussions with prop designers and film director, David Yates.
"I sort of assumed that I would have a wand sort of plopped in my hand," Redmayne said in his interview. "But the reality is that these amazing props designers come, and then you have really a quite intricate discussion with [director] David Yates about what qualities Newt has. He's not a showy guy, Newt, so I wanted it be to quite simple. So we decided to have the wand be made out of ashwood, and it has quite a few scratches and sort of burn marks — so that you could get the sense that he's been traveling the world with it, and it's got quite a history to it."
Redmayne thought long and deep about his character to get into the real intricate details for the wand.
"But for the handle, they were sort of talking about whether it should be horn or leather, and I didn't like the idea of like animal products being used, given that he's a zoologist. So in the end, they came up with this idea of sand shell… and it has a slight mother-of-pearly feel," he continued.
I'm sure any Harry Potter fan would get just as excited as Redmayne did in his situation!
"So we had all these discussions and went back and forth with designs, and when the thing arrived I was pretty excited. My inner 9-year-old was having a disco, and then I was actually presented with it!"
The prequel opens November 18, 2016.
Doing a little of this, a little of that. If you see me holding a camera, run!