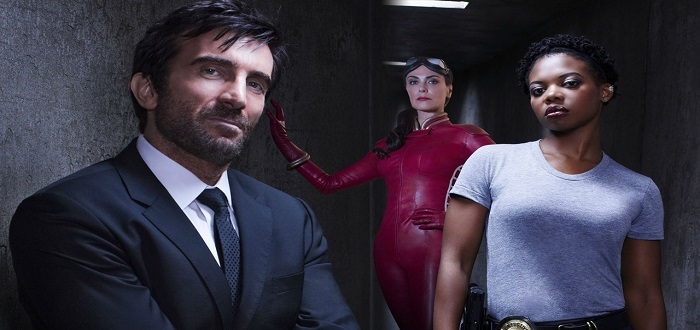 Playstation's Powers TV Series Cancelled
What is it?
Netflix ushered in a new era of binge watching content with their trail-blazing work with original programming. That Amazon followed in their wake with it's own library of original programming is utterly unsurprising. More surprising is that PlayStation followed suit as well.The company debuted their first (and only) original series, Powers, in March 2015 on the PlayStation Network.
The series, based on Marvel's comic book series of the same name, received a lukewarm reception. Renewal for a second series was uncertain, though it did come through. Powers has failed to come through for fans with a third season, however.
Cancellation
Powers writer Brian Michael Bendis broke the news on Twitter today. He said: "…word is that @POWERStheSERIES is sadly, no more. season 2 was the last. at least for now."
It does seem like he's hoping that the show could return one day. Hope must live on!
Future Plans?
PlayStation's future with original programming remains shrouded in mystery. PlayStation officials said this future would be determined based on Powers success. Is this something the fans want?
What do you guys think? Would you like to see the show continue? Do you want to see PlayStation continue to deliver streaming content? Let us know in the comments below!