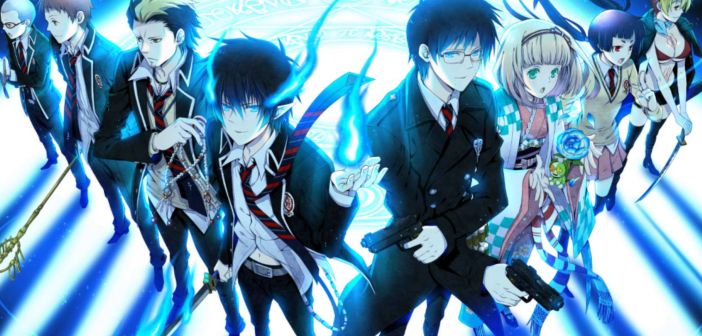 Blue Exorcist Gets New Anime Series
Kazue Katõ's supernatural manga series Blue Exorcist has revealed plans to turn the popular manga into an anime series.
The news will officially be announced on Monday. Fans can wait for this by following the countdown launched on the official Blue Exorcist website earlier this month.
Katõ will also be attending Anime Expo in Los Angelos this weekend. No doubt more details will be teased then.
What Is It All About?
Blue Exorcist debuted in the Jump SQ magazine in 2009, and since then the series has grown in popularity, both in Japan and overseas. This will not be the first time we see Blue Exorrcist on our screens. The manga previously spawned a 25 episode long television anime adaption back in 2011. An animated feature film followed in 2012. Several stage adaptions have also run in Japan.
The manga is a supernatural action story. Rin Okumura, the son of the Exorcist Shiro Fujimoto, discovers he and his twin brother Yukiro are actually the sons of Satan. Rin joins the True Cross Academy to train to become an Exorcist and fight demons. The story was inspired by a Brother's Grimm fairy tale.
The length of the series is yet to be determined and it's expected to be released some time in 2017.
Doing a little of this, a little of that. If you see me holding a camera, run!