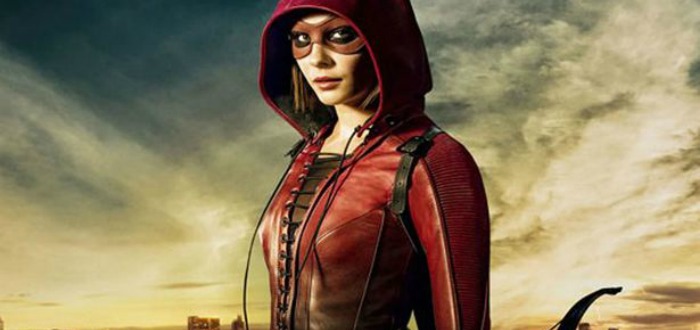 Willa Holland Criticises DC After Crushing Suicide Squad Plans
Arrow star Willa Holland has called out DC Comics' decision to keep their TV and film universes separate, saying the superhero empire could learn a lot from their rivals at Marvel.
In an interview with The Mirror, she expressed her frustration about characters being dropped from the Arrow TV show because they are getting their own movies.
Holland, who plays the DC heroine Speedy/Thea Queen, said at MCM London Comic Con that it's upsetting, because Marvel has shown that it is possible to intertwine the two universes. She said, "Marvel does it in their own weird way – the mash between Agents of S.H.I.E.L.D and the movies and stuff."
Erza Miller will soon take on the role of The Flash on the big screen, a role that Grant Gustin has held for two series on the CW television series. Both Holland and her co-star Katrina Law feel that Grant Gustin and Stephen Amell would "kill it" if they were allowed to portray their characters in a movie. Holland added, "Basically you're giving the world two different Flashes all of a sudden."
She also said how annoyed she is that the characters from Suicide Squad were axed from the show because of the movie coming out. Harley Quinn appeared back in season two of Arrow, before it was announced that Margot Robbie would be playing the villain on the big screen. She added the show had already created its own Arkham Aslyum, but DC clamped down once they found out they were doing the movie, so Arrow couldn't show any of the Suicide Squad characters.
"It was annoying at first and then when Stephen found out there was going to be a Justice League movie it only seemed, rightly so, he would be playing Green Arrow on it as well as Grant playing the Flash. It just seemed like the right, normal answer."
"Once they said no, you can't really fight against them for it, because they are the people that gave us a job in the first place. You just have to sit there on your hands, like okay, I get it!"
Tom Cavanagh, who plays Dr. Harrison Wells on The Flash, also seems to agree. In an interview with Nerdist, he said that he felt Grant Gustin had been overlooked for the part, and called out Zack Snyder for saying the universes didn't fit together. He said it was excruciating for an actor and said he would back Gustin in any big screen role as The Flash.
Do you think DC are making a mistake by not casting them? Or are you looking forward to the new versions? Let us know in the comments!