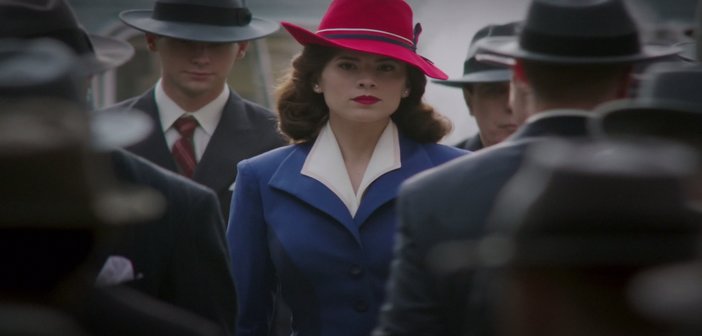 Hayley Atwell Won't Let Agent Carter Go So Easily
A couple of weeks ago, we found out the Hayley Atwell's Agent Carter was cancelled from ABC's show roster. Hard-core fans of the series were furious about the cut, going so far as to create a petition for the series to go on to Netflix garnering over 115,000 signatures.
Fans aren't the only ones chomping at the bit for more. Atwell recently attended MagicCon and at a panel was asked about if she wanted the series to be moved to Netflix and her reply was "100% yes! I love Peggy. I love the people working on this project. A privilege and an honour to bring her back to the fans." She then goes on to say "I'd shoot on the weekends. Blue serum. Whatever it takes."
So while this doesn't mean the show will be coming back, it's optimistic to know that the leading lady herself is pushing for it.
You can find and sign the petition here!
Words by Kevin Coffey