Ubisoft will reveal the World Premiere of Watch Dogs 2 on June 8th at 5pm Irish time. It will be the first time the long rumoured game will be shown, as preparation for E3 ramps up.
The news comes via the official Watch Dogs Facebook page.
E3 will be taking place in Los Angeles June 14th-16th and Ubisoft also released a teaser trailer for their E3 press conferences last week. The teaser trailer shows some new footage of South Park: The Fractured But Whole, For Honor and Ghost Recon: Wildlands.
Not mentioned in the E3 teaser but mentioned in Ubisoft's end of fiscal year report, is a new AAA IP being released by the end of fiscal year 17 (ending March 31st 2017).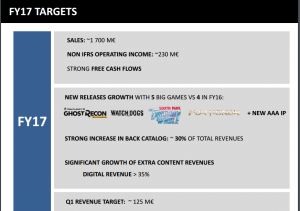 What could this new IP be and will Watch Dogs 2 be an improvement on the original? I'm looking forward to the new South Park game, which is a sequel to the surprisingly brilliant South Park: Stick of Truth.
Aisha Tyler will present the conference for the 5th year running and it will be streamed across Ubisoft's channels and website. Expect to see even more footage and announcements June 13th 9pm Irish time.
UPDATE: It seems the release date for Watch Dogs 2 has been leaked by IGN: